Education Icon, Dr. Johnnetta B. Cole, Tapped to Deliver December Commencement Address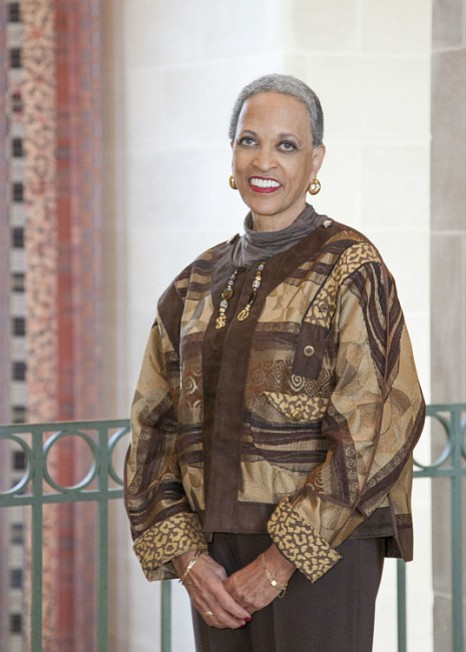 Prairie View, Texas – Prairie View A&M University today announced that anthropologist, educator and museum director, Dr. Johnnetta B. Cole, will deliver the keynote address at the University's 22nd Fall Commencement scheduled for December 16.
Dr. Cole made history in 1987 when she was named the president of Spelman College, the first African American woman to lead the country's oldest historically black women's university. During her tenure at the college, she was credited with increasing enrollment, spearheading a highly successful $113 million capital campaign and raising the national academic profile of Spelman.
"Johnnetta Cole has inspired legions of students who see in her example the possibility of making a meaningful contribution while holding true to one's values. Widely admired throughout the world, she is an outstanding model for our students," said Ruth Simmons, president-elect of Prairie View A&M University.
A native of Florida, Dr. Cole was admitted to college at the age of 15. After early admission to Fisk University, Cole transferred to and graduated from Oberlin College in 1957. After earning her master's and doctorate degrees in anthropology from Northwestern University, she held teaching positions at several universities including Washington State University; the University of Massachusetts at Amherst; and Hunter College where she was a professor of anthropology and director of the Latin American and Caribbean Studies Program.
After completing her decade-long term at Spelman, she taught at Emory University before serving as the president of Bennett College where she led another successful capital campaign. Most recently, Dr. Cole has served with distinction as director of the National Museum of African Art. Johnnetta Cole has received numerous honors over her storied career, including becoming the first woman elected to serve on the board of Coca-Cola Enterprises, the first African-American chair of the board of United Way of America and the recipient of more than 50 honorary degrees to name a few.
The commencement ceremony will begin at 10 a.m. in the William "Billy" J. Nicks Sr., Building. Tickets are required for admission. For those unable to attend, a live webcast will be available on the PVAMU website.
Designated an institution of "the first class" in the Texas Constitution, Prairie View A&M University is the second-oldest public institution of higher education in the state. With an established reputation for producing engineers, nurses, and educators, PVAMU offers baccalaureate degrees, master's degrees and doctoral degree programs through seven colleges and the School of Architecture.