Staying Off the Naughty (Spending) List: Ways to Manage Your Finances and Avoid Post-Holiday Blues
The holidays are filled with temptation to overspend. Financial expert Eric Tyson offers advice on how to manage your holiday spending.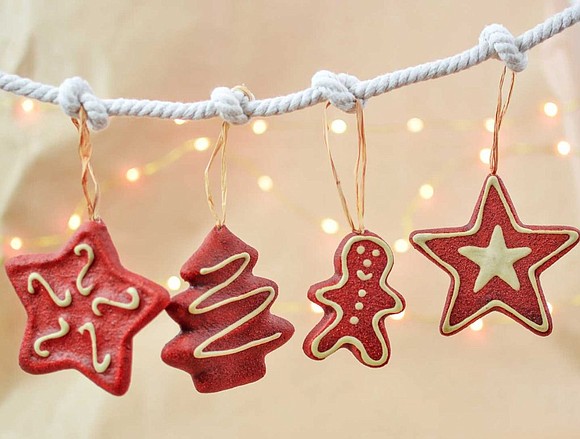 Hoboken, NJ (December 2017)—The holidays are upon us, bringing all those personal and family images and sensations we cherish. But for many of us, there are a few not-so-joyous holiday sights (overflowing boxes and bags from our purchases) and sounds (email notifications of our latest orders and purchases online and the ca-ching! of retail cash registers marking our escalating debt). These negatives can easily outweigh all that we love about the holiday season.
"Overall, the 2008 financial crisis and recession brought about a renewed dedication to saving," says Tyson, author of Personal Finance in Your 20s & 30s For Dummies® (Wiley, 2017, ISBN: 978-1-119-43141-1, $19.99). "It's very important that you not let your holiday spending zap all of the saving progress you made during the year.
"Whether it's a dedication to the gift-giving tradition, a sense of obligation, or a feeling that the holidays entitle us to have a little more fun than usual, too many of us seem to turn a blind eye to the budget-busting reality of all that spending over just a couple of months," he adds. "Don't let excessive holiday spending cause unnecessary financial stress for you and your loved ones."
What if you could have a wonderful, memorable holiday and avoid the financial hangover afterwards? Tyson provides great tips on how to keep your holiday spending in check.
Find an alternative to gift-giving during the holidays. Many people feel they have to give gifts during the holidays, either because it's a family tradition or because they know their friends and relatives have gotten gifts for them. There are plenty of great ways to trade in this tradition for another one that is even more meaningful, and chances are your family and friends will be happy to save gift-buying dough as well.
"Instead of exchanging gifts, your family members might want to pool their money and spend it on a holiday outing," says Tyson. "If you have kids, you'll probably want to get them a little something, but set strict spending limits. Instead of piling up the toys, let each child choose an outing or event that he or she gets to spend with you one-on-one. Kids will look back on the valuable time you've spent together a lot more fondly than they will any toy or video game they use a couple of times and then toss aside."
If you must buy gifts, cut your expenses elsewhere as necessary. Perhaps you'd rather dine out or go to the movies less, or maybe you can forego that new pair of shoes you've been wanting for yourself in order to afford gifts for the grandparents. "It doesn't matter where you make cuts, just that you make them," says Tyson. "Keeping your other spending under control while you're out there doing your shopping can be a challenge, but just keep repeating to yourself the importance of not over-spending. That way when it comes time to actually pass out those presents you've purchased, you can do it without grimacing as you think about the damage they did to your bank account."