30th Anniversary Honoring the 1st Black $Billion Dealmaker, Reginald F. Lewis, Titan of Business, Humanitarian, Civil Rights Activist and Loving Family Man
Millennials know who P. Diddy, Jay-Z, Daymond John, Bethenny Frankel, and many other new moguls are. Learn about the man that paved the way for entrepreneurs to elevate their game.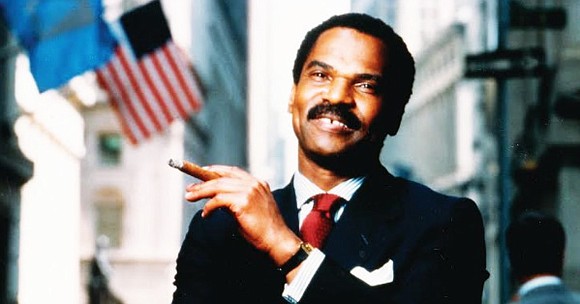 Nationwide — Honoring the 1st Black $Billion Dealmaker, upon the 30th anniversary of his historical deal that changed the face of America business forever. On November 30, 1987, Reginald Francis Lewis closed the $985 million leveraged buyout of Beatrice International Foods, which at the time, was the largest offshore transaction ever completed in the United States. The Wall Street move was celebrated around the world as the deal that made Lewis the first-ever African American billionaire business tycoon. Michael Milken was his investment banker, and the company made the Fortune 500 list.
The $Billion Deal opened the doors for more African Americans, women and minorities to play in the billion-dollar business league. The event also marked the founding of TLC Beatrice International Holdings, Inc., the first African American owned enterprise to break through the billion-dollar mark when it grossed $1.8 billion in sales on its first year. Lewis died from brain cancer in 1993 and left behind a legacy that continues to inspire young African Americans and all Americans.
Highlights of his great legacy include:
An Exhibit in the Smithsonian National African American Museum of History and Culture
The Reginald F. Lewis International Law Center at Harvard Law School
The Reginald F. Lewis Museum of African American History and Cultrure (an $80 Million museum in Baltimore, Maryland)
The Reginald F. Lewis Kappa Alpha Psi Inc., Alpha Phi Chapter Alumni Endowed Scholarship Fund
Reginald F. Lewis High School of Business & Law
The Lewis College in Sorsogon City, Philippine
"Why should White Guys Have All the Fun?" by Reginald F. Lewis & Blair S. Walker
Reginald F Lewis: A Tribute by Elliot Wiley
Reginald Lewis' Firsts:
First to seriously consider the purchase of Paramount Pictures.
First Black $Billion Deal Maker
Set up 1st African American Law Firm on Wall Street
First to be accepted at Harvard University Law School without applying (the only person in the 148-year history of the school to be admitted before applying)
In his hometown, one of few museums named after African American, the Reginald F. Lewis Maryland African American History and Culture Museum, will celebrate his 75th birth anniversary with a presentation, Reginald F. Lewis The Conversation: The $Billion Deal, The Lifestyle, The Man, Thursday, Dec. 7, 2017, 9:30 a.m. in Baltimore, Maryland. Keith Perrin, Co-Founder of Fubu will be a special guest speaker. The event is open to the public.
Recently, on December 1, Congressman Elijah Cummings placed the financial transaction milestone in the US Congressional Record in honor of Lewis's work. "When you have somebody like a Reginald F. Lewis who grew up in Baltimore and walked the same streets as I did. For a younger person, to see that, to see somebody that looks like you accomplish something that significant, it inspires you to be the best that you can be. You never know the influence of a person even from a distance can have on you. But I know that in my DNA, there is a Reginald Lewis. It makes me proud, very proud to celebrate with you. Ya'll got me crying [wipes away tears]. I really appreciate it because a lot of times we don't fully understand – a lot of times black people, black men and black women, particularly what black men go through," said Cummings.