DACA State of Play: Time Is Running Short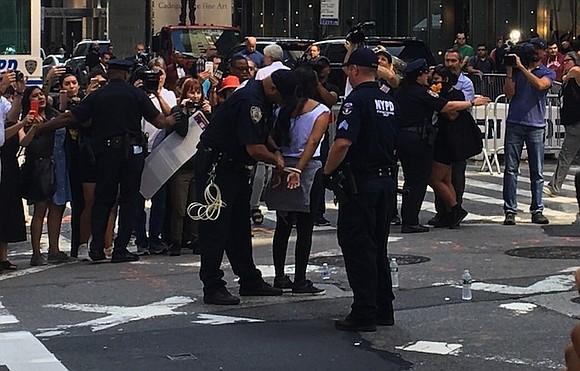 By Tal Kopan, CNN
(CNN) -- There are currently two more weeks to finish everything that lawmakers want to do by the end of the year, and it's bringing a dose of reality to talks to resolve the Deferred Action for Childhood Arrivals stalemate in Congress. Here's where things stand at the end of another week.
Reality check No. 1: Time is running out
There's still bipartisan desire to get a deal done, different groups of lawmakers coming up with ideas, and members who see a common-sense compromise as attainable. What there isn't a lot of is time.
There are still some who hope a deal could get done by the end of the year, especially now that Congress has kicked the government funding deadline to December 22, but things would have to come together very quickly.
"You know how this is, when things happen, they happen fast -- or they don't happen at all," said Florida Republican Rep. Mario Diaz-Balart. "I don't think anybody's there yet, that I'm aware of, but talks are happening; that's always positive."
But the reality is that leadership hasn't really gotten to the nuts and bolts of what a last-minute deal would look like, and it could take some time to get to that point. Leadership would still need to count votes on what's doable, and gauge the pain points of what each side would have to give up. It's not impossible, but it's increasingly difficult, insiders say, especially given all the oxygen still taken up by tax reform and other negotiations on the year-end deal.
"It does feel like things are slipping, I'm starting to get really uncomfortable," said one Democratic staffer.
So: Can Dems survive until January?
The big question now is whether Democrats have backed themselves into a corner with their repeated comments that they want a DACA deal by the end of the year, which House Minority Leader Nancy Pelosi reiterated on Thursday in a news conference, saying, "We will not leave here without a DACA fix."
Democrats have left themselves some wiggle room, and could potentially try to find some sign of progress to punt the real standoff into January by extending the government funding deadline further. But it is unclear what that kind of progress would look like to give them cover with the base.
Here are two threats that illustrate the pressure leadership on both sides are under.
Illinois Democratic Rep. Luis Gutierrez, widely seen as the pulse of the immigration advocacy community, on how the Democratic base would react if Pelosi and Senate Minority Leader Chuck Schumer were to extend the debate into January: "Oh, very badly," Gutierrez said, as Arizona Democrat Rep. Raul Grijalva walked by nodding and repeating "badly."
"There'd be no tolerance. I mean, that would be an act of betrayal," Gutierrez said, noting that thousands of DACA recipients did not renew their status ahead of the March 5 deadline set by President Donald Trump and are losing their protections daily.