Interview: The All Access Art Show team Creates an Artistic Movement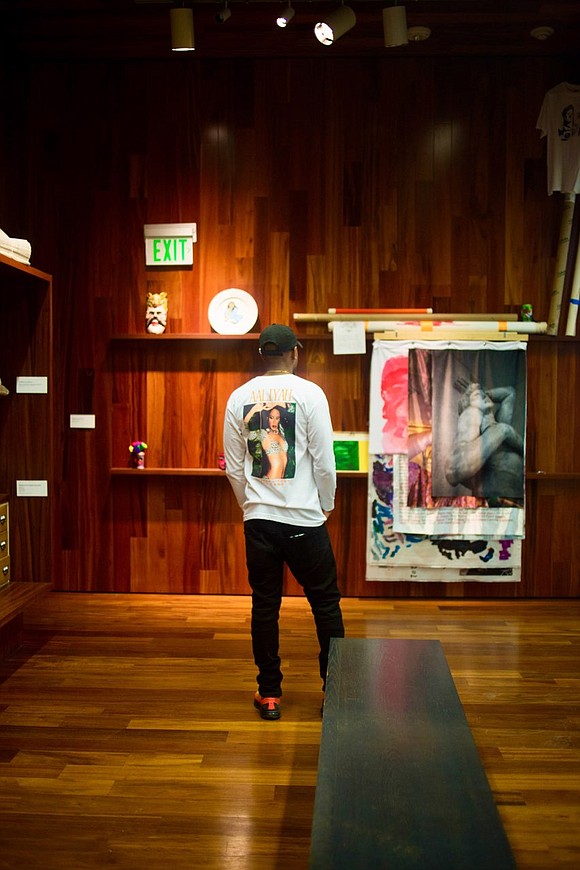 Houston is a rapidly-growing city filled with talented gems! The need and desire to support local talent is on an upswing. This friday, December 15, 2017, at the Talento Bilingue de Houston (333 S Jensen), The All Access Art Show is back for another successful run. Style got a chance to catch up with one of the movers and shakers who are increasing the demand to do so, Tajay Byrd (Co-Creator of All Access Art Show).
HSM: How do Houston artists benefit from participating in your program?
All Access Art Show: The All Access Art Show is the most cultural art experience in the city of Houston; Art done Different. Artist are able to network, showcase, and sell their work at this event directly to the consumers. Artist and vendors get to keep 100% of sale made at the show. We also have an artist incentive program to where artist receive a small payout every time their discount code is used at checkout online. Its a great atmosphere for artist to perfect their salesmanship and get to know their consumers on a first name basis. Our entertainers and performers get to showcase their many talents to our audience in a way that they may normally not be exposed to. We have partnered with some really cool media outlets that are responsible for the "Featured Artist Q & A" interviews that will highlight all of our performers. Our events are recorded in the highest HD quality making this event a top of the line production.
HSM: How can artists get involved in future programs?
All Access Art Show: We advise all artist to come out and checkout the show for themselves if they have not done so already. Moving forward artist can follow the All Access Art Show on all of our social media outlets to keep up with Open Auditions and Vendor Calls that we do quite often. Our show is a quarterly productions so the opportunity become available for artist to be involved quite often. For some of our returning artist we have made them "Featured Artist" and display their Bio's and contact information via our website (www.allaccessartshow.com) and on our social media outlets as well. Submission of work or general inquiries can be sent to AccessArtShow@gmail.com at this time. As we expand our brand we are in need of volunteers and interns to further help with maintain the quality of our events.
HSM: Besides viewing the art, is there anything the general public can do to support your event?
All Access Art Show: The general public can expect to be introduced to a variety of Art, Music, Fashion, and Entertainment from local emerging talent. Our show is very interactive as we have some really cool photo booths courtesy of MyEventIsTheBomb sponsored by Simple booth. There are food trucks and other non-profit organizations that setup at our shows so the audience is encouraged to support and check them out when they get a chance. Since this is a Winter Edition themed show, we are accepting Toy Drive Donations from the general public which will be given to local Houston children that need a little extra love this Holiday season. In the past we have worked with the BEAR (Be A Resource) for Kids program to help get these items over to the right hands. This is a great non-profit organization that really puts the children first. Check out our donation tables at the event to make drops off and participate in the Art Raffle Giveaways.