'Changes must be made': Shocking Australian Child Abuse Inquiry Ends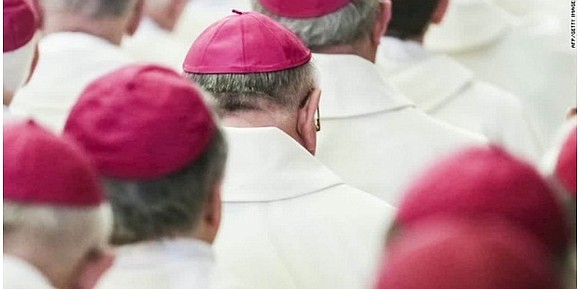 By Lucie Morris-Marr, CNN
(CNN) -- Children are still being sexually assaulted in Australian institutions.
That was the stark warning of an exhaustive five-year investigation by an Australia Royal Commission into institutional child sex abuse that concluded Thursday.
In a short hearing in Sydney, Hon Justice Peter McClellan, who has headed the investigation, said the "nation thanks the survivors" who gave testimony about decades of systematic abuse and cover-ups in religious and state institutions such as churches, youth groups, care homes and schools.
More than 8,000 people gave evidence in private sessions, and 2,559 referrals were made to authorities, including the police, as a result of the $383 million (AU$500 million) probe.
"The sexual abuse of children is not just a problem from the past. Child sexual abuse in institutions continues today," said McClellan. "In some case studies into schools the alleged abuse was so recent that the children are still attending school."
McClellan singled out the Roman Catholic Church in particular for often putting reputation above the safety of children in what they found to be decades of systematic sexual abuse -- a familiar pattern of scandals dogging Catholic institutions globally.
"Some leaders felt their priority was to protect the reputation of the institutions ... alleged perpetrators often had access to children even when religious leaders knew the danger," McClellan told advocates, lawyers and members of the public who attended the final hearing.
One of the Australian Catholic Church's most senior leaders, President of the Australian Catholic Bishops Archbishop Denis Hart, apologized earlier in 2017 over the findings.
Hundreds of Catholic priests accused
Earlier this year the commission released shocking statistics that 7% of Catholic priests, working between 1950 and 2009, have been accused of child sex crimes. In total, 4,444 alleged cases were recorded. Many cases are continuing to be heard through the courts as a result.
Church official Francis Sullivan, who heads the Australian church's Truth, Justice and Healing Council and who attended a commission hearing in February, said at the time the numbers were "shocking." "They are tragic and they are indefensible," he said.
McClellan noted that there may be "resentment" from institutions that the Royal Commission was interfering in their affairs.
"But changes must be made," he said.
On Friday, the Royal Commission, the full title of which is the Royal Commission into Institutional Responses to Child Sexual Abuse, will present a final report covering its investigations to the Governor-General in Canberra.
McClellan said the report will make recommendations that aim to "support and inform" Australian governments, institutions and the general public in preventing and responding to child sexual abuse.
They are expected to include issues such as stronger working with children checks, streamlining compensation and making it easier to prosecute historical abuse.
Commission could lead to 'momentous' change
Earlier this year 85 recommendations were made ahead of the final findings in a criminal justice report issued by the commission, including the fact priests should be charged for failing to report child sexual abuse spoken of in a confession box.