Nine post-Harvey Research Projects Receive Funding From Rice Houston Engagement and Recovery Effort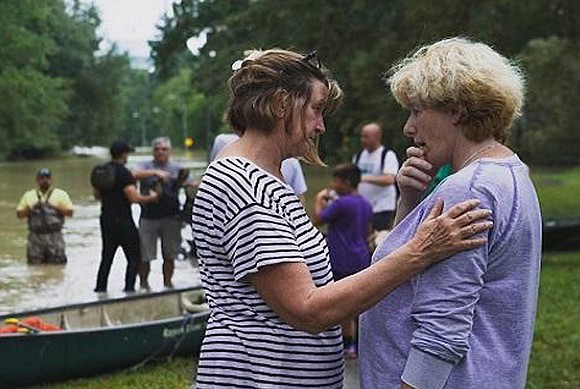 HOUSTON – (Dec. 18, 2017) – Nine projects for post-Hurricane Harvey research have been awarded funding by the Rice Houston Engagement and Recovery Effort (HERE). The projects are aimed at making the city of Houston and surrounding areas stronger and more sustainable following the devastation caused by the storm's record rainfall.
"When Hurricane Harvey dumped its historic rains on Houston, many at Rice volunteered immediately to help those affected and provide advice," President David Leebron said. "We also recognized the necessity of using Rice's research capacity both to understand better the effects of Harvey and how we can best respond—now and in the future. This initiative is part of that response. We appreciate that our faculty and staff have volunteered to continue pursuing this effort with the support of university grants to cover expenses."
"Rice HERE leverages the university's expertise broadly to serve Houston with new and innovative approaches to address issues of pressing local importance," Provost Marie Lynn Miranda said. "We are partnering with the city to ensure a strong response to what has already happened and to better position the city, including its social and physical infrastructure, for the future."
Following the completion of the projects, all data will be available via Rice's Urban Data Platform (UDP), created to support a deeper understanding of Houston's people, government and built environment. The UDP is housed within Rice's Kinder Institute for Urban Research and is a computing environment and secure data repository of research-ready geocoded data for the Houston metropolitan area that aims to facilitate cross-disciplinary research and community investigations.
The winning projects received grants ranging from $15,000 to $50,000 and were chosen from 27 proposals submitted by researchers from across the university. A committee appointed by the president and provost selected the awardees on the basis of the quality, significance and potential impact of the project, the novelty of the project relative to work already in progress and the contribution it will make to serving Houston. The winners are listed below.
Look for the Helpers, Listen for the Stories: Supporting Prekindergarten and Kindergarten Students Post-Harvey
Rice collaborators: Karen Capo, director of literacy and culture for the Glasscock School of Continuing Studies and Jennifer Gigliotti-Labay, associate dean of the Glasscock School of Continuing Studies.
Overview: For more than 25 years, School Literacy and Culture (SLC), part of the Glasscock School, has promoted children's socio-emotional and literacy growth through storytelling and story-acting, a research-into-practice approach through which teachers invite meaningful conversations with young children. Drawing upon this expertise, the SLC will leverage the impact of a newly created early childhood resource guide and related workshops to help classroom teachers create spaces for children to process emotions post-Harvey.
Houston Urban English Study -- Harvey Oral Narratives on Record
Rice collaborators: Robert Englebretson, associate professor of linguistics; Nancy Niedzielski, associate professor of linguistics; Suzanne Kemmer, associate professor of linguistics; and David Durian, lecturer of linguistics.
Overview: The project will provide a diverse range of Houstonians the opportunity to honor their lived experience of Hurricane Harvey and its aftermath by telling their individual stories, which will be available online to community members and to researchers at Rice.