Big League 2018 Goal: Trump Hopes for Bipartisan Infrastructure Deal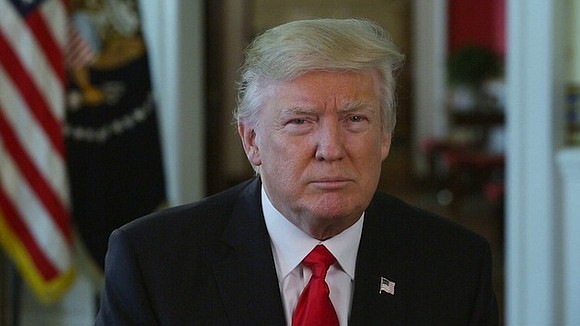 By Dan Merica and Kevin Liptak, CNN
(CNN) -- President Donald Trump, looking ahead to a critical election year where his record will be on the ballot alongside Republican lawmakers, plans a major push on infrastructure in January, aides said this week.
Before decamping to his Florida estate for the holiday, Trump predicted his effort to repair the country's roads, airports and bridges would garner bipartisan support with ease.
But his plan of winning over Democrats -- critical to passing such a spending package -- remains a long shot, given the President's own divisive politics, the details of his proposal and the pending midterm election.
Despite promising a $1 trillion infrastructure bill during the campaign, Trump's plan is shaping up differently. A White House official said on Tuesday the current proposal -- set to be unveiled in the middle of January -- would propose spending at least $200 billion on infrastructure projects over the next decade, with the hopes of spurring an additional $800 billion in state and local funding.
Some Democrats and business groups have said that $200 billion is too low. But the White House official characterized the figure as a floor, not a ceiling, and said Trump is willing to spend more federal dollars if it means getting a package through Congress.
Looming midterm election
Wooing Democrats on infrastructure, however, will likely require more than just a spending increase. Historically unpopular months before a critical election, Trump will need to convince members of the opposing party to work with him just as they prepare to face voters.
That's a problem for Trump, who will return to Washington to find Republicans with a slim one-vote majority in the Senate after Democrat Doug Jones unexpectedly defeated Republican Roy Moore in Alabama earlier this month. In order to pass an infrastructure bill this year, Trump will need 60 votes, making it impossible to do without some Democratic support.
Even still, top White House aides have pledged infrastructure will be their primary focus as the calendar turns to 2018.
Trump's top legislative aide, Marc Short, said Sunday that the President hopes to unveil an infrastructure plan in January and plans to meet with Senate Majority Leader Mitch McConnell and House Speaker Paul Ryan at Camp David the first weekend in the month to "make sure we're all on the same page about what our priorities are for 2018."
The White House expects to hold additional meetings to finalize the infrastructure plan in the days leading up to the Camp David talks.
Trump himself teased possible action on infrastructure before leaving Washington for the last time in 2017 and heading to Florida for a prolonged vacation at Mar-a-Lago, his South Florida private club.
"I really believe infrastructure can be bipartisan," Trump said from the Oval Office earlier this month. "People want it, Republicans and Democrats."
Trump's comments came in the afterglow of his successful effort to rewrite the nation's tax laws, a bill that Trump touted as something that could garner bipartisan support earlier this year but ended up being passed along party lines.