Serena, Djokovic, Murray: 2018 the Year of Tennis Comebacks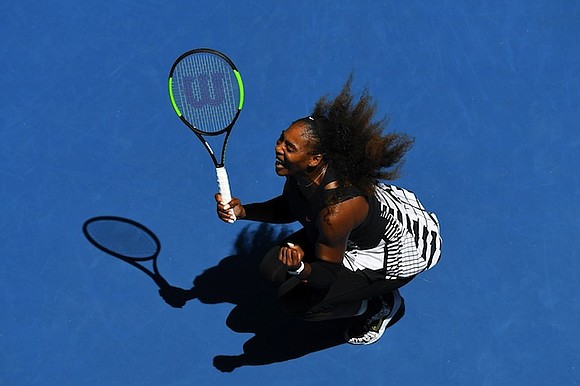 By Ravi Ubha, for CNN
(CNN) -- If you like a comeback, then tennis is your sport next year. There aren't one, two or three multiple grand slam champions making a return in 2018 but a handful.
Serena Williams -- bidding to make yet more history -- leads the way.
Serena's quest for 24 ... as a mum
What an eventful, unforgettable year it has been for Williams. The American won the Australian Open in January while pregnant, gave birth to her first child about four months ago -- daughter Alexis Olympia -- and got married to Reddit co-founder Alexis Ohanian in New Orleans last month.
Williams' coach Patrick Mouratoglou told CNN in November that a decision hadn't been made yet as to whether she would compete at next month's Australian Open although Melbourne tournament director Craig Tiley has twice said he expects the 36-year-old to show up at the season's first major.
And that could very well be the case after it was announced that Williams would be making her comeback at a lucrative exhibition in Abu Dhabi on Dec. 30 against French Open winner Jelena Ostapenko.
"I am delighted to be returning to the court in Abu Dhabi for the first time since the birth of my daughter in September," Williams told the exhibition's web site.
Despite not playing since January, no one would rule out the now 22nd-ranked Williams winning in Australia if she is in the draw. Williams, after all, could be the greatest tennis player of all time.
Collecting a 24th grand slam title would see Williams tie controversial Australian Margaret Court for the all-time grand slam lead, women or men.
Djokovic to dominate once again?
With the reemergence of both Roger Federer and Rafael Nadal this year, it can be easy to forget that Novak Djokovic was once the most dominant tennis player on the planet.
Indeed despite Federer and Nadal owning more grand slam titles than Djokovic's 12, the Serb achieved something the pair hasn't: Winning four consecutive grand slams -- from 2015-2016. He was the first man to claim four straight since Rod Laver in 1969.
When he triumphed at the French Open in June 2016 to complete the job, there were those who -- rightfully -- thought Djokovic would catch or even surpass Federer for the all-time men's lead in majors. That now looks unlikely.
Djokovic hit a roadblock, a barrier that not even new coach and tennis legend Andre Agassi could remove in 2017.
Why the slump? Djokovic has referred to "private issues," his former coach Boris Becker said he wasn't practicing hard enough and then there were elbow and arm injuries.
The elbow problem cut short his 2017 campaign in July but the 30-year-old is set to step on court this week at the same exhibition event as Williams. His return comes a day earlier than Williams, against either Roberto Bautista Agut or Andrey Rublev.
"It's been a real roller-coaster ride for me for a year and a half with this issue. I've never had surgery in my life, I've never had any major injuries that kept me away from the tour for such a long time," Djokovic told Sport360 in Abu Dhabi Monday.