Living Naturally In a Chemical World for Better Health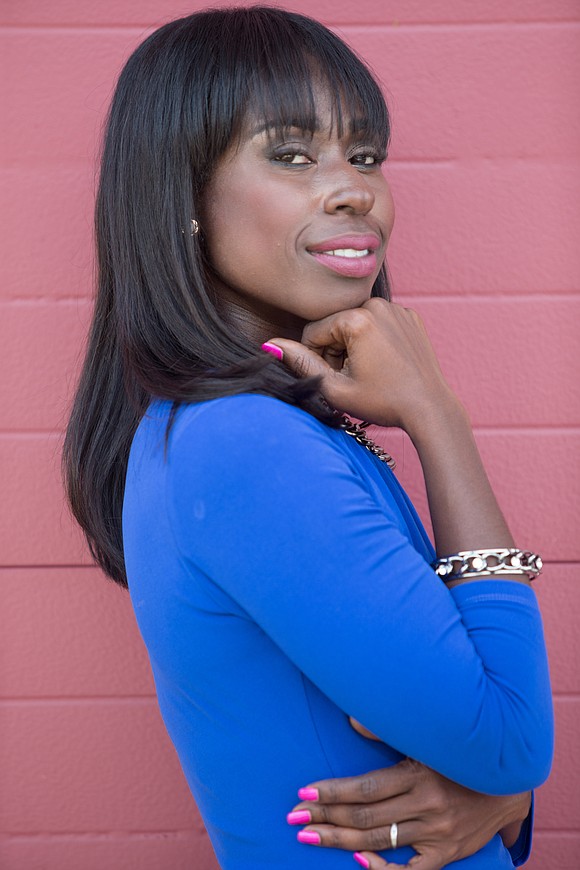 Taking care of our bodies naturally is not becoming a trend, but it is instead evolving into a necessity as studies are linking more diseases to chemical-containing products that we use every day. Psyche Terry, CEO and founder of intimate apparel and natural skin and hair care company, UI Global Brands, understands this and is making sure her growing clientele is able to purchase dependable products that suit their natural lifestyle.
"We are a natural company. We make natural skincare, natural body care, natural bath, natural hair care, and we are moving over into natural homecare and natural snacks and foods. We are a natural lifestyle company. We are making products so that your life can be better and you can depend on what you're putting in and on your body."

According to the Center for Disease Control, "more than 100,000 chemicals are used by Americans, and about 1,000 new chemicals are found in everyday items, such as foods, personal products, packaging, prescription drugs and household and lawn care products."
Terry is an advocate for natural living. She has always had a passion for specialty foods and items that make people feel better. "As a little girl, I used to try using mayo and eggs for ailments. I used to take oatmeal baths, I've tried oatmeal in my hair, I've done it all just to make myself feel better. I grew up with low self-esteem, so I used to try things at home to help remedy that. They were things that made me happy and brought me joy."
Terry developed dry skin during pregnancy, and after going to dermatologists and trying several different chemicals, she decided to go back to her childhood experimental roots and try out natural remedies to see if they would help her issue. "It got me trying seaweed and other natural products. They helped improve my skin, they helped me feel better, and I loved the fragrances from nature."

Following her discovery, Terry decided to start manufacturing her own natural products called Urban Hydration, with her husband, Vontoba Terry, who she met 15 years ago. She said they have always worked well together. "We're nerds for business and love. We always stayed paced together. We did our master's degrees together, and we just always felt so comfortable sitting next to each other and asking for each other's advice. All of this just kind of flowed naturally into our workspace."
The couple, who were vegan for seven years, is always searching out natural remedies for treating skin and hair conditions so they can create products to cater to more people, Terry said. "We love the statement nature unites us because food and love unites us. Food unites us because it does not discriminate. Food responds the same to everyone, regardless of race or ethnicity. We don't go by race or ethnicity because we don't think that's really fair," she said.

Terry said their products cater to skin and hair types instead. "Is your skin oily, is it dry? What is your hair type like? Is it wavy? Is it straight? Is it super kinky curly? Is your hair super brittle and needing more moisture, or is it super frizzy and needing more sleek and lighter products? We go by the type, and we come in with a natural response to it."