5 Things for Wednesday, February 1, 2017: Neil Gorsuch, Donald Trump, Milky Way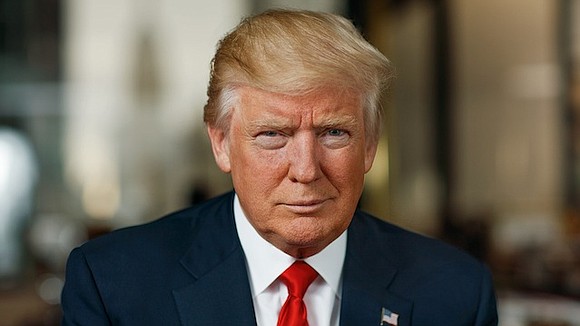 By Doug Criss
CNN
(CNN) -- Good morning. Read on to find out how the Milky Way is really making its way through the universe. Here's what you need to know to Get Up to Speed and Out the Door.
1. Neil Gorsuch
For the second night in a row, President Trump infused a little reality show magic into politics. If the firing of acting Attorney General Sally Yates was a DC episode of "The Apprentice," the roll out of Supreme Court nominee Neil Gorsuch was one of those season-ending episodes of "The Bachelor." There was drama in the hours before the announcement as reports emerged that both Gorsuch and fellow finalist Thomas Hardiman were headed to DC. Turns out Hardiman never made it to Washington. The rose, or um, nomination went to Gorsuch. Despite the theatrics, Republicans were thrilled with the substance. Gorsuch is exactly the kind of solid conservative the GOP wanted to replace the late Justice Antonin Scalia. Democrats were left fuming and trying to decide what to do next. They can either fight Gorsuch's nomination and risk the GOP getting rid of the filibuster (the Dems best weapon) for Supreme Court nominees, or they can let him through and risk further enraging an already angry left.
2. Confirmation hearings
As far as Trump's Cabinet nominees go, Democrats have decided to fight any way they can. Ultimately Trump's picks will be confirmed, but the Dems have decided to dish out a little pain during the process. They boycotted a Senate Finance Committee hearing, holding up votes on treasury secretary nominee Steve Mnuchin and health and human services secretary nominee Tom Price. They forced a vote delay on Jeff Sessions' nomination for attorney general and admitted it was payback for the Trump travel ban. Nancy Pelosi, during a CNN Town Hall, called Gorsuch's nomination "hostile." Even Senate Minority Leader Chuck Schumer voted against Elaine Chao, Senate Majority Leader Mitch McConnell's wife, to be transportation secretary. Yeah, we can see how that can make things awkward.
3. Ukraine
Things are heating up again in Ukraine. Fighting in the eastern part of the country between Ukrainian forces and pro-Russia rebels has escalated the past couple of days. Both sides are pointing fingers at the other for the acts of aggression, which has left eight Ukrainian soldiers dead. The US State Department and others just want the violence to stop. Russian troops intervened in Ukraine during a revolution, and have stayed in the Crimea region since. Russia formally announced the annexation of Crimea back in 2014.
4. Bangladesh
They're some of the most persecuted people on Earth. And their situation may have just gotten worse. About 69,000 Rohingya refugees, fleeing violence in Myanmar, live in camps in Bangladesh. But they're not recognized by the government there. So Bangladesh has come up with a plan for them -- send them to an isolated island that's often submerged in water. Thengar Char Island is 37 miles from the mainland, only about 115 square miles in size and floods during the monsoon season. A final decision hasn't been made yet, but one government official called the whole idea "crazy."