Springboks Great Joost van der Westhuizen Dies, Aged 45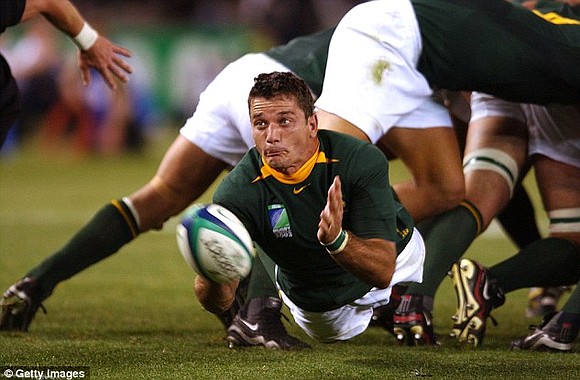 (CNN) -- Former South Africa rugby great Joost van der Westhuizen has died aged 45 after losing his battle with motor neurone disease.
The 1995 Rugby World Cup winner's foundation confirmed his death Monday.
"He passed away in his home surrounded by his loved ones. He will be sorely missed," the J9 Foundation said in a statement.
Van der Westhuizen set up the charity after being diagnosed with motor neurone disease in 2011.
Also known as ALS (amyotrophic lateral sclerosis) or Lou Gehrig's disease, it attacks nerve cells, causing the muscles they control to weaken and waste away. It causes sufferers' ability to walk, speak, swallow and breathe to severely deteriorate.
Van der Westhuizen was one of South Africa's finest rugby players.
A scrumhalf, the father-of-two helped the Springboks win the World Cup for the first time. It was the first major sporting event to take place in South Africa since the end of Apartheid rule.
Van der Westhuizen scored 38 tries in 89 appearances for the Springboks between 1993 and 2003.