Lt. Gov. Asks Texas Rangers To Help In Search For Brady's Jersey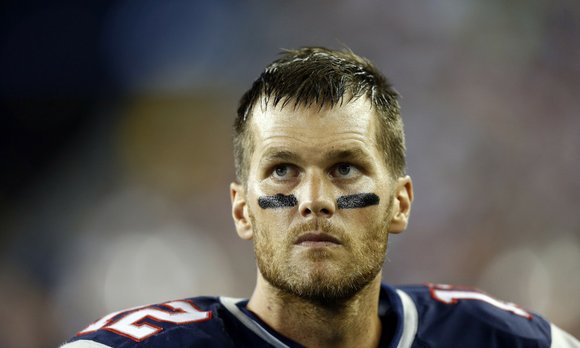 HOUSTON -- Texas Lieutenant Governor Dan Patrick has asked the Texas Rangers to help Houston Police in finding Tom Brady's missing jersey.
It was reported after the Patriots' Super Bowl win that the quarterback suspected his jersey was stolen from the team's locker room.
Brady looked flustered as he searched his locker area at NRG Stadium but was unable to locate the game-worn jersey that he donned in leading the Patriots to a 34-28 overtime victory.
"It was right here. I know exactly where I put it," Brady said as he called the security staff and team equipment managers to assist in the search.
"In Texas we place a very high value on hospitality and football," stated a press release from Lt. Gov. Patrick's office Monday afternoon. "Tom Brady's jersey has great historical value and is already being called the most valuable NFL collectable ever. It will likely go into the Hall of Fame one day. It is more important that history does not record that it was stolen in Texas. I've called Colonel Steve McCraw to ask that the Texas Rangers work with the Houston Police Department on this case."
"Whoever took this jersey should turn it in. The Texas Rangers are on the trail," Lt. Gov. Patrick noted.
Brady, who was named the Super Bowl MVP for the record fourth time in his career, frantically looked Sunday night through several bags and told nearby players that the iconic No. 12 was missing.
On Monday afternoon, the Houston Police Department also confirmed that they have joined in the search.Backup quarterback Jimmy Garoppolo told other players to look for the jersey, but the longer he searched, the more Brady seemed to grow concerned it had been stolen.
"This is not good," he said. "It was right here and now I don't have it. Not good."
While walking out of the stadium, Brady was asked by USA TODAY Sports if he had managed to locate the jersey during his extensive search.
"No," he replied. "It is going to be on eBay soon, I guess."
According to the New York Post, at least one auction house has valued the stolen jersey at $500,000, but if it's not recovered soon and properly authenticated, then it could be worth nothing at all.
Overnight, rumors swirled online that one person confessed to the crime. The individual posted to Instagram a photo with a Brady jersey and the hash tag #StoleHisJersey, but he later updated the caption to say "relax it's a joke."
For more information go to http://www.khou.com