LIDS Custom Zone Creates Personalized Styles for Super Bowl LI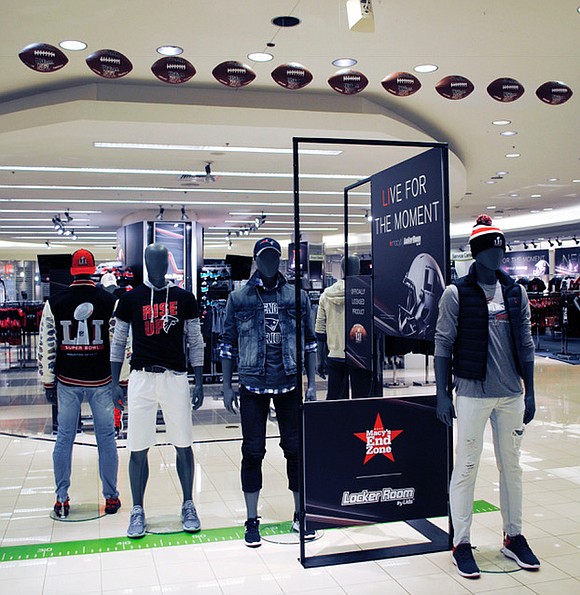 Who needs Tom Brady's game jersey when you can have your own customized part of history? Thanks to LIDS Custom Zone located at Macy's Houston Galleria, Super Bowl LI fans were able to personalize their favorite jersey, hat or other fan memorabilia for the big game.
LIDS has been customizing for 14 years. They currently have a licensing agreement with the NFL and can personalize your favorite players autograph onto a cap, among other things. This unique offering differentiates the brand and sets them apart from the competition.
Custom Zone came to be at Super Bowl XLVI, where the company set up a small embroidery shop at a local retailer and also took custom orders from satellite locations at the team hotels. The business has been able to leverage this unique customization process and now partners with Macy's nationwide, setting up pop-up shops at Super Bowls each year.
Items are cranked out fairly quickly and customers can opt to be texted when their items are ready. Customers in Houston were treated to several autograph signings at this year's pop-up featuring football greats, Jim Brown and Emmitt Smith and actress Alyssa Milano.