Meet the Sports Illustrated Models at VIBES by Sports Illustrated Swimsuit Festival in Houston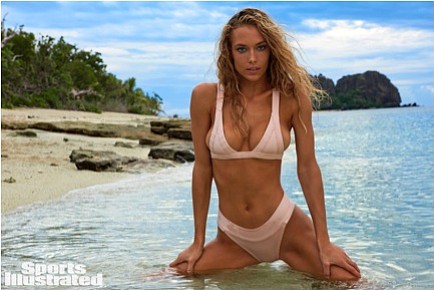 Sports Illustrated Swimsuit recently announced that Hannah Ferguson is returning for SI Swimsuit 2017! Everyone's favorite Texan bombshell returns to the special edition issue for an exciting fourth year, and here's a sneak peek from her exclusive new SI Swimsuit shoot.
Hannah will join the rest of the modeling crew at the VIBES by Sports Illustrated Swimsuit festival in Houston. The two-day event at Post HTX kicks off on Feb. 17 with a food festival featuring favorites from top national and regional chefs along with a performance by R&B sensation Miguel. On Saturday, a group of local Houston musicians will continue the fun before the headlining performance by Grammy Award-winning producer D.J Diplo.
"We couldn't be more excited to bring the SI Swimsuit experience to America's fourth-largest city less than two weeks after the Super Bowl, the biggest event in sports, takes place in Houston," said MJ Day, SI Swimsuit editor. "This year's 'VIBES' event will be an all-new and expanded experience, offering fans a cultural festival that spotlights not only the amazing stars of the iconic Swimsuit issue, but the best in food, music and more."
"Houston is thrilled to be the home of the 2017 Sports Illustrated Swimsuit launch and music, food and culture festival," said Mike Waterman, president of the Greater Houston Convention and Visitors Bureau. "As the culinary and cultural capital of the South, we think this event is a perfect opportunity to work with an iconic brand like Sports Illustrated to showcase Houston to the world."
Tickets for "VIBES" by Sports Illustrated Swimsuit will be available for purchase today at SI.com/SwimsuitVibes.