Six Events That Put the Beauty of Women in the Game
Kim Roxie | 2/10/2017, 1:39 p.m.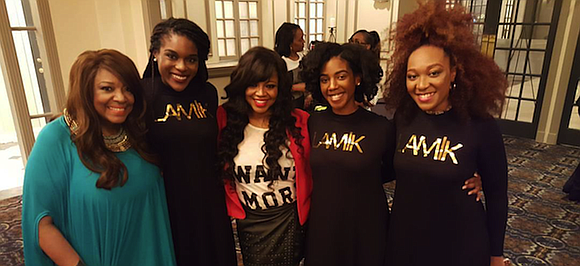 Super Bowl brings the sportsmanship out of all of us. Fans compiled in the great city of Houston and we were at the edge of our seats waiting for Lady Gaga's half time performance. Her striking red lipstick and wing liner gave us all the makeup inspiration we needed. But for some critics they fell for body shaming, but what a comeback Lady Gaga gave her body shammers. "I am proud of my body and you should be proud of yours too. No matter who you are and what you do. I could give a million reasons why you don't need to cater to anyone or anything to succeed. Be you and be relentlessly you. That's the stuff of champions"-Lady Gaga Instagram-
We've rounded up six events that put ladies in the game during Super Bowl week.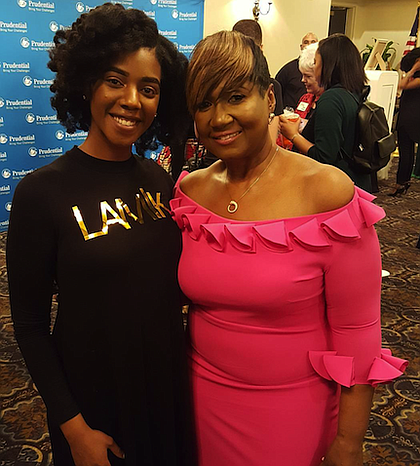 *The Motivated Moms Tour with insights from moms of Usher, Chris Rock, Megan Good, and Shanice shared wisdom of how to be Great Women and Extraordinary Moms. This event sparked mothers to get in the running game in the success of their children.
*Ladies Night Out At LAMIK was a fulfilled evening where groups of girlfriends shopped with unique vendors to benefit Make A Catch Foundation, which brings awareness to cancer while channeling the sports fan in you. For more info go to their website www.makethecatch.com
*When women come together there lies power and the Super Bold event showed just that. With fashion bomb daily, Claire Sulmers and an elite host of deserving honorees. The Super Bold brunch was designed to celebrate women that are highly driven and motivated to succeed. This was the first year for the super bold event bringing women together and we can't wait until the next one.
*The sought-out fashion show of the week was the Fab and Football fashion show that was presented by the alliance of fashion and beauty professionals. This show showcased eclectic blend of soulful, vintage art from independent fashion designers around the U.S, even including some Atlanta Falcon Fans Hand Bags U Like with one of a kind designs. This event was held at Davis Street one of Houston highlighted restraints in the Museum District, which included a delicious brunch.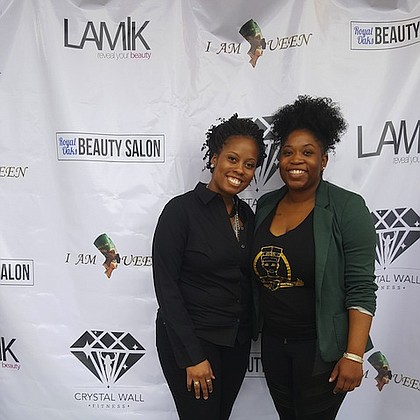 * The WatchHerWork Women's Super-Summit brings together female executives, entrepreneurs and thought leaders to teach women new concepts and share ideas for professional and personal achievement. From politics and technology to personal branding and health and fitness, speakers explored methods of reinvention that helped propel women to higher levels of success. Speakers include Council Women Amanda Edwards, TV producer Tera Stidum, Leisa Holland Nelson, Shawntell McWilliams, and Kim Syma.
*They came to play, we came to slay was a pre-turn up party for women in Houston. They Came to Play We Came to Slay Sip and Shop gives women a chance to pamper and doll themselves up before the Super Bowl festivities. There was music, brunch, and motivational speakers while women enjoyed beauty vendors. This event was presented by I am Queen Hair, LAMIK Beauty, Royal Oaks Beauty Salon, ICON Nails, Just Wright Catering, and more.