SuperBash 2017 Honored Celebrity's Philanthropic Efforts in the Community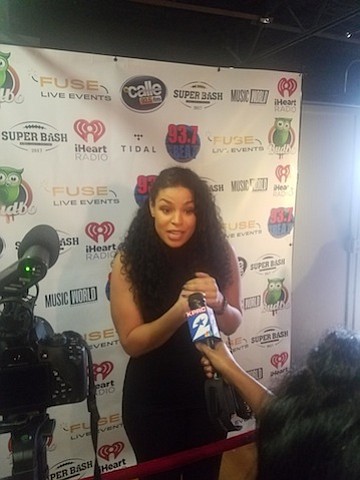 Super Bowl LI served as the perfect opportunity to showcase Houston's southern hospitality, diverse culture and community spirit. The Music World Entertainment Complex was the ideal landmark to host SuperBash 2017, a week-long of parties and events hosted by some of the hottest names in sports and entertainment. One of the most significant events of the weekend was the Power of Influence Awards Brunch, Friday morning to kick off Super Bowl weekend. Hosted by the founder of Music World Entertainment, Matthew Knowles, the brunch was created to award the civic and community efforts of retired NFL player Chester Pitts, Whitney Mercilus of the Houston Texans, recording artist Jordin Sparks, Grammy award winning music producer Bryan-Michael Cox, and NFL Jets WR Brandon Marshall.
The privately catered brunch hosted more than100 Super Bowl patrons mixing and mingling over southern fare and participating in a live auction. During the exclusive affair, honoree Jordin Sparks spoke about her organization The M.A.D Girls Inc. commitment to leave a positive impact in each Super Bowl city they visit annually. Gospel's rising stars Jekalyn Carr took to the stage and blew the crowd away with her soothing melodies. Guests were treated to special performances from Stefon4U and Zoey Dollars. In addition to amazing entertainment, attendees were also privy to a tour of Music World studios to explore the 25 year history of the label that birthed one of the biggest girl groups of all time in Destiny Child.
The red carpet also welcomed rappers T.I & Lil Boosie as they joined the festivities to show their support for the individuals making a difference with their platform in the community.
With all the hustle and bustle leading up to Super Bowl weekend the Power of Influence Awards brunch provided an inward moment to recognize leaders we often admire merely for their talents, however, their strength and impact to positively affect us all will live on well past Super Bowl LI.