Flu Spreads Across 40 States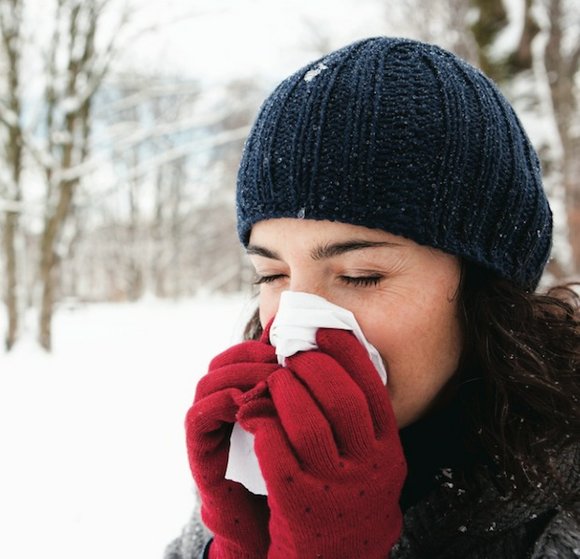 By Robert Jimison
CNN
(CNN) -- Health officials across the United States are still urging people to get their flu vaccines as the virus continues to spread in 40 states and Puerto Rico and has been associated with 20 pediatric deaths, seven of them reported in the week ending February 4.
The latest report (PDF) from the Centers for Disease Control and Prevention says over 14,000 cases of influenza A have been reported across the country. Fifty-one of 54 US states and territories are experiencing elevated levels of flu and flu-like illnesses.
Flu activity is "high" to "extremely high" in 24 regions. Alabama, Arkansas, Connecticut, Georgia, Hawaii, Kansas, Louisiana, Mississippi, Missouri, New Jersey, New York, North Carolina, Oklahoma, Pennsylvania, South Carolina, South Dakota, Tennessee, Texas and Wyoming rank as the states with the highest levels of flu and flu-like illness activity.
"It looks like it is picking up again, which is pretty typical during this time of year, especially when all the schools and colleges, in particular, go back in session," said Dr. David Topham, director of respiratory pathogens at the University of Rochester.
"We are hitting at the peak right now, which is pretty typical for late January mid-February for influenza."
The CDC and the medical community continue to emphasize the importance of getting vaccinated to protect yourself and others from contracting or spreading the virus.
"With the flu season that's going on right now, it is not too late for a vaccine," said Dr. James Steinberg, chief medical officer at Emory Healthcare.
"It wasn't an early season, and if people haven't gotten the vaccine, there is still time to get it," he said of the best way to guard against the spread of the virus.
Flu vs. cold
Influenza is a highly contagious viral infection and is more severe than the common cold.
"There is some overlap between the common cold and the flu, but the flu often starts with an abrupt onset of symptoms," Steinberg said.
Symptoms include a fever or chills, headache, soreness and the "feeling that you don't want to get out of bed."
Some groups, such as children, elderly and those with chronic conditions, are at a higher risk of complications.
When it comes to the types of influenza, not all are created equal. There are four types of the virus: A, B, C and D. In humans, influenza A and B are the two that routinely cause the seasonal flu each year.
Influenza A viruses are broken down into subtypes, based on two proteins: hemagglutinin (H) and neuraminidase (N). This naming system is how scientists identify the subtypes of Influenza A. H1N1 became well-known in 2009 after causing the first influenza pandemic in over 40 years.
Influenza B viruses don't have subtypes but are broken down by strains and lineages. Since humans are natural hosts of influenza B and the virus mutates much slower than influenza A, pandemics rarely occur with this type.
"Some types of strains are more severe for certain people," CDC spokeswoman Kristen Nordlund said. "We know from previous experience that H3N2 is more severe for young children and those 65 and older."