Marlon Wayans Wins Appeal Over N-Word Ruling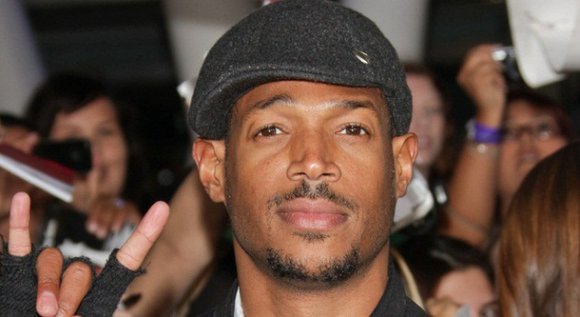 A tweet from Marlon Wayans became the subject of a 50-page opinion published Thursday from a California appeals court dealing with, among many other things, the intersection between racial harassment and speech, and whether "nigga" is a racial slur when spoken by a black man.
According to The Hollywood Reporter, this all started back in 2013, after Wayans wrapped production on "Haunted House 2." The film featured, in a very minor role, an actor named Pierre Daniel.
Daniel sued Wayans and others involved in the production, claiming he was subjected to repeated offensive language on the set about his African-American race. The plaintiff was also the subject of the following tweet posted by Wayans on Sept. 4, 2013:
Wayans scored an initial victory in the lawsuit in January 2015, with a judge concluding that Daniel's various claims arose from protected activity — free speech — on a matter of public interest.
Daniel appealed the decision to the California Appeals Court, but lost again. Cited below is associate justice Jeffrey Johnson's opinion on the N-word part of the case, via THR's Eriq Gardner:
As part of his case, Daniel argued that it was beyond question that use of "nigger" is a racial slur.
"Nigger, however, is not the term at issue here," responds Johnson. "Rather, the term at issue is nigga. As Daniel makes clear in his declaration opposing the motion, he was not called nigger by Wayans, but nigga. Nigga is not an unambiguous racial epithet in today's world, especially when used intra-racially, as it was here … Moreover, the evidence introduced below suggests the contrary to Daniel's claim—that is, a reasonable Black actor who voluntarily agreed to participate in a movie addressing racial stereotypes that was written, produced and starred Wayans — an artist known for his frequent use of both nigger and nigga in his work — would be on notice that potentially racially charged language would be used in the film, and, given the improvisational nature of the production, that such language might be used among the actors and production staff when the cameras were not rolling to help develop storylines and dialogue."
Daniel argued that race-based harassment couldn't possibly qualify as a protected right, but Johnson and one other California appeals court justice came to a different conclusion by determining that "the exercise of free speech here was central, not incidental, to his alleged injuries."
To all the offensive and derogatory language Wayans allegedly aimed at Daniel over the fellow actor's race and national origin, including insults made during breaks while no cameras were rolling, the majority opinion allows for wide latitude for the improvisational "creative process," taking Wayans at his word when he says that joking around on set is part of his method.
For more information go to http://www.blackamericaweb.com