Why Tamron Hall Really Left NBC And Is She Joining Kelly Ripa?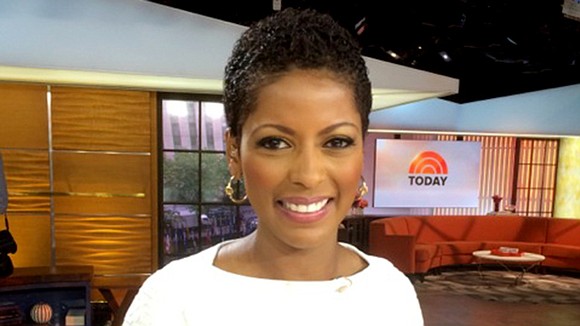 When Tamron Hall left NBC/MSNBC because of the arrival of Megyn Kelly from Fox News, a lot of folks and fans were obviously upset and were concerned about her landing another high-profile gig.
Well, it looks like you don't have to worry. Tamron's gonna do OK. In fact, she's being encouraged to take on co-hosting duties on ABC's Live with Kelly, according to a Page Six report.
Hall was recently was sighted having lunch in New York with Henry Schleiff, president of Investigation Discovery, which airs the Deadline Crime series which she hosts. A source told Page Six that Scheliff wants Hall to consider joining up with Kelly Ripa.
"He was encouraging her to join Kelly," the source told Page Six. "He said, 'Throw your hat in the ring! Lighten things up.' "
Bill Haber, cofounder of the Los Angeles-based Creative Artists Agency, also stopped to greet Hall, 46, Page Six reports. Meanwhile Tamron has not yet announced her next move following her departure from NBC this month.
As we reported, Hall abruptly left NBC News ("Today" and MSNBC) after news broke that Megyn Kelly would take over the hour of NBC's Today hosted by Hall and Al Roker. Us Weekly reports that Hall was told "minutes before going on air Friday that she and Al [Roker] were being taken off the show for Megyn Kelly."
People.com reports that Hall felt slighted by being replaced by Kelly in the 9 a.m. hour. Although Hall was offered a multimillion dollar deal, she elected to depart as her contract was up. Although the team of Hall and Roker was congratulated for beating out other morning shows in the hour before Kelly was signed, once that deal was done, Hall, who also anchored on MSNBC, was told she'd have to move.
For more information go to http://www.blackamericaweb.com