Pepsi: We're An American And Global Company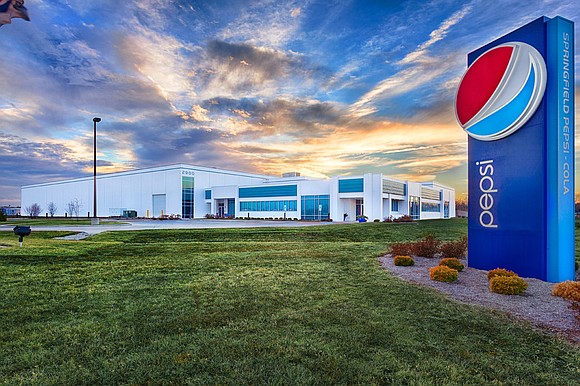 NEW YORK (CNNMoney) -- People around the world are still drinking plenty of Pepsi beverages.
The soft drink and snack giant reported earnings for the fourth quarter that topped forecasts on Wednesday morning.
Sales of its beverages, which also includes Aquafina water and Gatorade as well as its namesake sodas, rose most notably in its core market of North America. Ditto for sales of potato chips, pretzels and other food that is part of its Frito-Lay division.
The company is continuing to do well in many international markets too.
During a conference call with analysts, CEO Indra Nooyi said that she didn't believe "political actions impacts consumption of our products and we're not seeing any deterioration in activity."
President Trump has had tough words for Mexico, China, Japan and other U.S. trading partners.
But CFO Hugh Johnston added during the call that he was recently in Mexico and the business there looks "terrific."
"We've seen no meaningful business impact from some of the things happening in the political arena at all," he said.
Johnston said in an interview with CNNMoney after the earnings call that he expected the strong sales to continue.
"We haven't seen any evidence of politics influencing customer decisions," Johnston said.
Even though Pepsi generates a majority of its sales and profits from the U.S., the company is hopeful that it can continue to grow internationally.
To that end, Pepsi bought Wimm-Bill-Dann, a Moscow-based maker of milk, juice and other beverages in 2011. And the company has continued to stress that markets outside of the U.S. are key to its overall success.
"We are a U.S. company. We're a Mexican company. We're a Chinese company. We're an Indian company. We're a Russian company," Johnston told CNNMoney.
This international exposure does have risks though.
The U.S. dollar has strengthened since Trump's win. A strong dollar eats into the sales and profits of multinational firms like Pepsi as well as its archrival Coca-Cola, which has an even bigger presence overseas.
The rise in the greenback is one reason why Pepsi issued a somewhat cautious outlook for the rest of the year.
Johnston added in the interview with CNNMoney that the strong dollar could be an issue for Pepsi, but he stressed that Pepsi is doing everything it can to focus on what it can control.
That includes buying raw materials from local producers in markets outside the U.S. when possible.
And Johnston said that's not likely to change -- regardless of any political pressure.
Still, Johnston was quick to play the jobs trump card (so to speak), telling me that Pepsi has created "a lot of good paying jobs" in the U.S. -- with more than 100,000 employees working in America in supply chain and customer service roles.
For mor information go to http://www.cnn.com