Sevyn Streeter Talks Girl Disrupted with Houston Style Magazine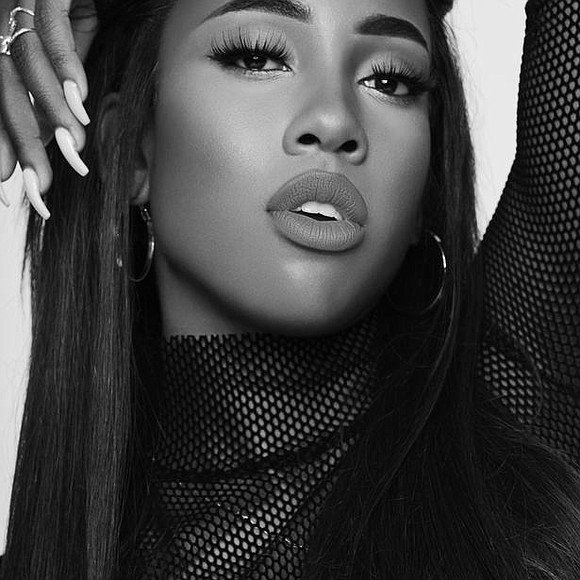 Sevyn Streeter recently touched down in Houston for her Girl Disrupted tour as she several other cities in anticipation for her debut album drop this spring. When it comes to creating hits, Sevyn is definitely not a newbie to music entertainment. From her earlier career touring and performing with TG4 and Rich Girl to writing for popular artists like Alicia Keys and Chris Brown, fans can expect a really solid project. The project has features from Gucci ("Prolly"), The Dream "D4L") and hot coincided visuals to tell her story.
We got a chance to speak with Sevyn Streeter in an exclusive interview about Girl Disrupted. Check it out.
Ke'Ke: What does Girl Disrupted mean?
Sevyn: It's what happened to me... the girl in me became disrupted! This album forced me to stare at myself in the mirror and become a better version of myself. Each song represents a change I made within myself.
Ke'Ke: Reflecting back to Warehouse live-Houston in 2013 on the 'Rebellious Soul' tour with K. Michelle, there was a feministic energy in the building that spoke loud and proud. Many messages were spoken through your lyrics. Surrounding recent events with the Women's March on Washington and inauguration of our 45th president, what is your standpoint on women rights?
Sevyn: I'm all for women supporting women! Today, it is extremely important that woman's are preserved & protected! I've never been more proud to be a woman than I am right now!
Ke'Ke: Each song from the album gets a compelling visual, what are your hopes for your fans by using this concept?
Sevyn: I loved the idea of doing visuals for each record I put out, simply because I just wanted to give my fans more! They deserve it! They've been patiently waiting for an album, so finding a cool way to present new records was imperative for me.
Ke'Ke: Let's talk "Before I Do" (a single definitely showcasing your melodic vocals) what/who was your inspiration and the creative process behind this track?
Sevyn: Before I do was definitely inspired by Aaliyah! It's my ode to her! It also has an Isley brothers sample in it, the kind of record you could drive to all day!
Ke'Ke: Where is your favorite place to go when you are getting into your creative/songwriting zone?
Sevyn: For me there's only one place to go, the studio. It's my therapy, my place is solace! Where I go to clear my head & live outside the box!
Ke'Ke: How did you evolve into a successful singer-songwriter? What keeps you going?
Sevyn: Like any other craft, you just have to keep at it. You won't love every song & that's ok. I just continued to write & the records got better & better! You can't give up on yourself; you have to trust the process!
Ke'Ke: Will there be other performers or surprise guests joining you on the tour?
Sevyn: You never know who may hop on the Girl Disrupted stage! You just have to get your tickets & come ready to have a great time!!!
For more tour, music and video information visit: