Missouri City Church Receives Historical Marker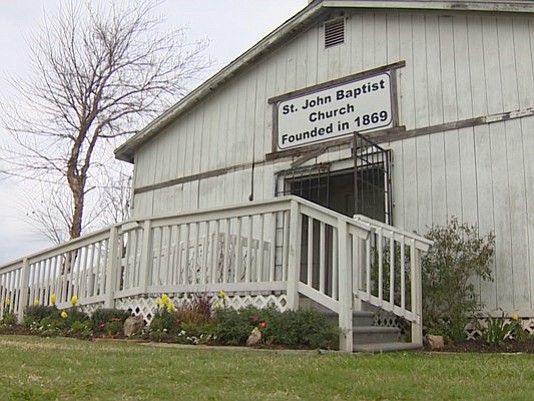 MISSOURI CITY, Texas – St. John Missionary Baptist Church has received a historical marker from the state nearly a decade after parts of the building were ravaged by a fire.
The church was formed by freed slaves in Missouri City in 1869. It was originally an African American church and school.
However, it's endured a lot over the years.
In addition to the fire, church leaders say the building has been vandalized several times.
"It's really a burden. It's really a burden. You come in and I remember how it used to look, so nice and beautiful," said Robert Walker, who joined the church in 1980.
But the damage hasn't shaken the small congregation's faith. Members still show up to worship services every Sunday.
"I initially thought I would come here and be here six months. I'd help them raise some money to get the building fixed, then I would go back to my home church. That six months has turned into over four years and I'm still here. It has become a passion," said Reverend Gerald Rivers.
Receiving a historical marker was a big step toward protecting the church's future.
Now, members are trying to raise $600,000 to renovate the building.
Those interested in helping St. John Missionary Baptist Church can make a donation at any Wells Fargo Bank to the "St. John Missionary Baptist Church, Missouri City, Donation Account."
For more information go to http://www.khou.com