North Texas Teen Book Festival in Irving
Free event connects young readers with their favorite authors; features meet-and-greets, book signings and more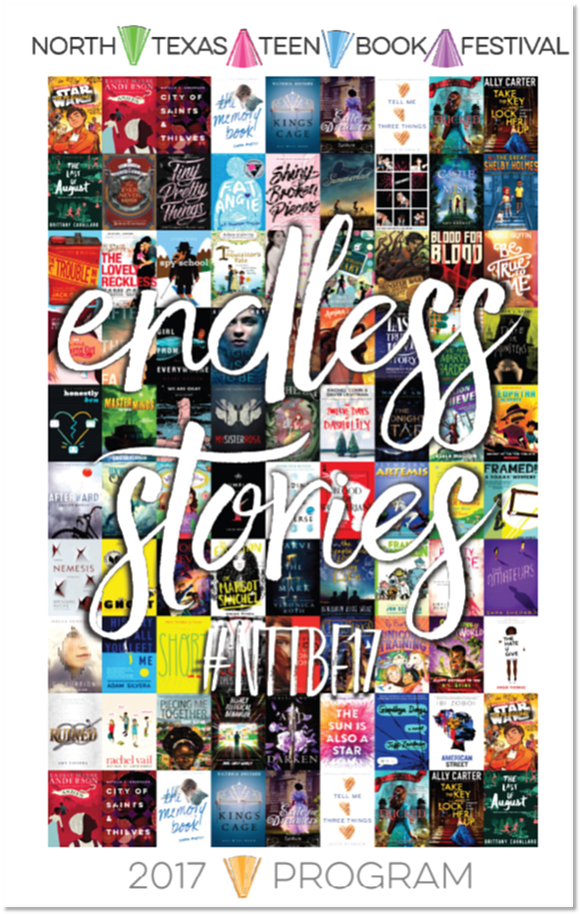 IRVING, Texas (Feb. 20, 2017) — The North Texas Teen Book Festival (NTTBF) comes to the Irving Convention Center on Saturday March 4th, 9 – 5 p.m. The free one-day festival promotes reading and celebrates both middle grade and young adult literature. It is hosted by the Irving Public Library and its partners, Half Price Books, Friends of the Irving Public Library, local school districts, museums, other local libraries, and the DFW chapter of the Forever YA Book Club.
Young readers can spend the day connecting with favorite nationally recognized authors as well as emerging talents bringing new voices to fiction. The festival will feature key and endnote speakers, author readings, panel sessions, book signings and of course, offer plenty of opportunities to shop for books. The mission of NTTBF is to inspire a life-long love of reading.
A few of the 80-plus authors expected at NTTBF 2017: Jason Reynolds (Ghost), Veronica Roth (Carve the Mark and Divergent Series), Nicola Yoon (The Sun is Also a Star), Jeff Zentner (Goodbye Days) and Ben Acker (Star Wars: Join the Resistance).
For a complete list of authors and more information visit North Texas Teen Book Festival or call (972) 721-3502. Parking is $5 in the Irving Center Convention lot.