Preventing Cancer In Houston's Food Deserts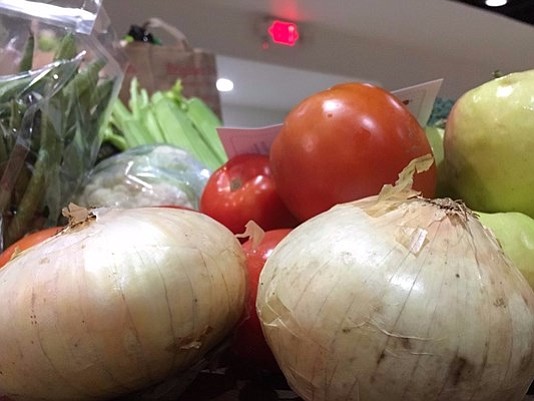 HOUSTON - Cancer is a killer in African American communities. The death rate is highest among Blacks, according to the American Cancer Society.
Now, some Houston families are getting help fighting the disease thanks to a pilot program through MD Anderson and the non-profit Brighter Bites.
It's hard to imagine in a city as big as Houston there are food desserts, areas where people don't have healthy options.
One of those areas is off Fuqua in Southwest Houston where there's a new study to prevent cancer in African American neighborhoods.
After a long day's work and shuffling kids, for a lucky 100 families grocery shopping looks a little different.
You see for this mother of two… "Where we live there's nothing," said Rashunda Endsley, a mother of two.
Healthy options are a drive, but here at New Faith Church fresh fruits and vegetables are free.
"Last year I tried the pomegranate for the first time," said Damien Terry, Endsley's son.
"Our goal was to impact behavior and improve the demand for fruits and vegetables that we don't see today," said Shreela Sharma, Brighter Bites Co-Founder.
It's a partnership between the Brighter Bites and MD Anderson, reaching out to a specific community.
"African Americans get cancer and die of cancer at higher rates than most all groups and for most all cancers," said Dr. Lorna McNeill, PhD, MD Anderson.
To change those statistics, volunteers are packing bags to send home with families participating in this pilot program every Monday night.
"Sometimes I have slacked off with the fruits and eating like I should but this is kinda put me back on track," said Karen Alexander, another participant.
"He wants pears now, because they've giving us pears," said Endsley.
For this mom, she sees a difference and a healthier future for her family.
"Everybody is benefiting from the program and we lost a little weight, you know my son slimmed down a little bit," said Endlsey.
If it goes well, MD Anderson says it plans to roll out the program to other neighborhoods across the city. All the fresh produce is from the Houston Food Bank.

For more information go to http://www.khou.com