Playa Blanca Bliss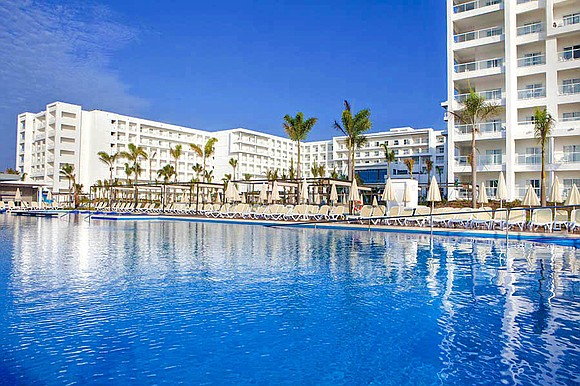 We can pretty much all agree that sometimes we just need to get away, to unplug from the everyday stresses of life and simply relax. Well, not to make anyone envious but that's exactly what I did on my recent trip to Playa Blanca, Panama.


I spent 4 beautiful days and 3 nights of absolutely nothing on my agenda except for indulging in relaxation at the Hotel Riu Playa Blanca.
Located about 2 hours from Panama City, this particular hotel is for those seeking serenity. Do note that if your travels call for a younger crowd with a plethora daytime and evening activities, then the Riu Playa Blanca may not be the destination for you. 


The Hotel Riu Playa Blanca is a very nice yet inexpensive all-inclusive hotel, with 4 different places to dine, either buffet style or full-service restaurants that serve traditional Panamanian, Italian or Seafood cuisine.
Oh, a real treat is that the hotel offers snacks that are available 24 hours a day, which is important when you've got kids or for the big kid in all of us. The hotel also has 3 swimming pools, swim up bars, water sports, a play pad for the kids. 
For those that want to do more than just relax poolside, arranged group activities such as dancing, singing, aqua gym, volleyball, and shows every day (children and family friendly) are available for hotel guests to enjoy. There's also live music and a discotheque for adult guests to enjoy during the evening hours.
The Pacific Ocean in these parts tends to be warm enough for swimming but if that's not your preference, perhaps a massage to take your mind away from it all, which is what I did. And it was fantastic! In fact, I would say that the massage and the breakfast buffet were the two things I enjoyed most during my stay Hotel Riu Playa Blanca.

While others at the hotel were enjoying their vacation by sailing, jet skiing, kayaking, and fishing, I was simply there to relax; although, I'm not ruling out those activities for next time. The hotel can arrange for guests to go horseback riding or play a round of golf at one of Playa Blanca's beautiful golf courses, so there are plenty of things to do on any given day. But as for me, on this particular getaway, I was happy to stay within the hotel to dine and relax while sipping on a cocktail or two. Ok, maybe more than two but hey, relaxation was the mission and with the serene ambiance of the hotel, I can truly say that my mission was accomplished.
For more information go to http://www.stylemagazine.com