Dr. Virginia LeBlanc Author of "Love the Skin YOU'RE In" Celebrates Participation in Trump Inauguration Women's Protest March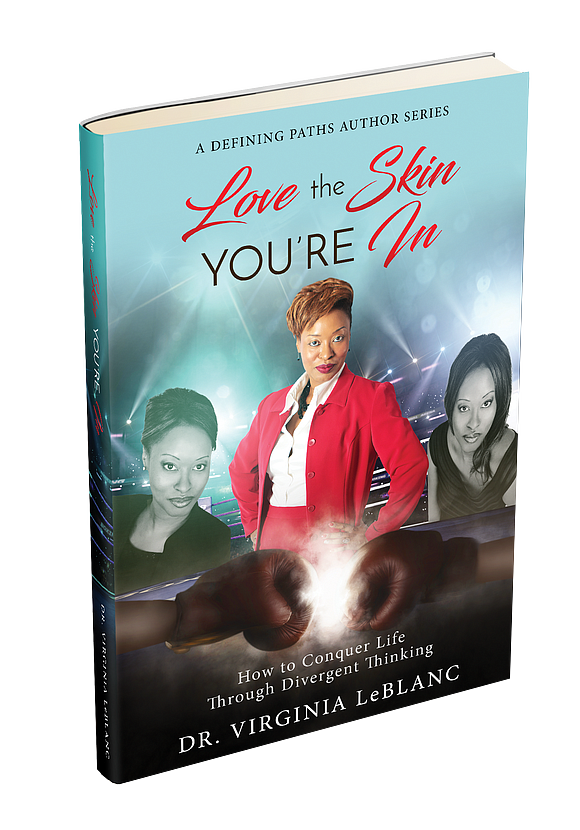 There's no doubt at all there are radical changes happening in America and that many people are not going to remain silent about them. The recent Women's Protest March in Washington DC at President Trump's Inauguration was a clear sign of this. Author Dr. Virginia LeBlanc was a proud participant – and very happy to see the themes of her new book at the heart of many of the discussions.
Love is the answer. Not only is that the foundation – a love that starts with self-love – behind author, coach, speaker and consultant Dr. Virginia LeBlanc's primary message, but it's also the topic of her increasingly popular and wide reaching book "Love the Skin YOU'RE In: How to Conquer Life Through Divergent Thinking".
In exciting news, Dr. LeBlanc recently proudly participated in the Women's March in Washington DC, demonstrating against the inauguration of President Donald Trump, who is widely believed to have positions that if instituted into law will set back Women's Rights in America in a very real way. Far from a negative experience, the Women's March pointed toward just how much opposition to these backward policies exists and also shown that the main in message of Dr. LeBlanc's book is something that resonates with an ever increasing number of people.
"I took part in the Women's March on Washington DC today," commented Dr. LeBlanc. "It was an AMAZING experience! We cannot love each other, if we do not love ourselves enough to be who we are and not allow societal pressures to dictate it and out path in life."
"Love the Skin YOU'RE In: How to Conquer Life Through Divergent Thinking", combines over two decades of experience, and a remarkably impressive resume, to deliver part life story packed with inspirational lessons of the highest order, and a "how to" guide to overcoming some of women and people of color's most trying challenges – using a method that's been very highly praised by both normal readers and a growing list of high profile community and business leaders of all kinds.
Clearly, it's a message that couldn't be being delivered at a more important time. With her diverse experience that includes government, business, higher education, the performing arts, and not-for-profit sectors, not many may be more qualified to deliver it.
Passionate feedback for both the book and Dr. LeBlanc's other diverse work is, understandably, passionate.
Kathy Tuccaro, author of "Dream Big!", recently said, "Love the Skin YOU'RE In shows the reader how to conquer life by crushing old beliefs and accepting new ones allowing you to become invaluable in your personal and professional life. Break free from all societal norms and learn how to be true to yourself. Follow Dr. LeBlanc as she takes you on a journey using her own life experiences showing you the way to finding your own personal success! This book is a must read."
Dr. LeBlanc, a deep thinking, charismatic expert on many of the great issues dominating the headlines today is available for media interviews, guest appearances and speaking engagements of all kinds. Contact Publicist Charm Velarde directly at charm@blackcardbooks.com.
For more information be sure to visit www.lovetheskinyourein.club.