GOP Returns to Daunting Task of Dismantling Obamacare, Selling Its Plan to Trump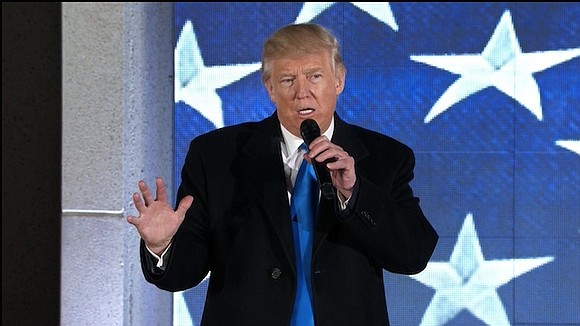 By MJ Lee
CNN National Politics Reporter
(CNN) -- Republicans return to Washington on Monday to what is becoming an increasingly daunting undertaking: Dismantling Obamacare.
When Congress went home last week, many lawmakers confronted an unpleasant reality. At town halls spanning the country, angry constituents criticized GOP congressmen and senators for their allegiance to President Donald Trump and demanded to know how they intend to overhaul the Affordable Care Act -- and what will happen to the 20 million people insured under the law.
It's a question that Republicans can't afford to waste much more time answering.
One of the most pressing agenda items for GOP leaders: Getting the President's full backing.
When Speaker Paul Ryan and Senate Majority Leader Mitch McConnell meet with Trump Monday afternoon in the Oval Office, the duo plans to urge the President to embrace the House GOP plan publicly in his joint congressional address Tuesday night.
"This is a critical moment for him to get behind this," a senior Republican congressional aide told CNN.
The House GOP leadership team is growing increasingly concerned by the President's unwillingness to embrace -- or many believe, fully understand -- the congressional approach to health care. House leaders believe if Trump doesn't better articulate his support for their plan, "it is in trouble," another GOP Hill aide said.
And selling the proposal will be a tough task, especially if people stand to lose coverage.
According to a draft of the bill obtained by CNN on Friday, Republicans plan to replace Obamacare's subsidies with less generous tax credits, hike the amount that insurers can charge older Americans and effectively eliminate Medicaid for low-income adults.
This package would leave many of those who gained coverage under Obamacare without coverage -- a direct contradiction to Trump's promise to provide "insurance for everybody."
Trump is also likely to address the health care law in his first prime time address to Congress on Tuesday night. As with any public remarks from the President, it has the potential to catch Republican lawmakers off guard and include unexpected promises or policy ideas that deviate from party line thinking.
House GOP lawmakers are preparing to introduce their bill to repeal major portions of Obamacare, with a committee markup expected the week of March 6, leadership sources told CNN.
Republicans are still planning to include "replacement" measures in the repeal bill that involve the expansion of Health Savings Accounts, significant changes to Medicaid and tax credits, sources said.
The strategy allows the GOP to move simultaneously on repealing and replacing some parts of the healthcare law and attempt to quell widespread opposition to rolling back Obamacare without any clarity on an alternative.
Top policy aides last week continued drafting legislative language while consulting with the Congressional Budget Office on how much elements of the bill would cost and how many people would be insured, according to sources. The price tag of the Obamacare repeal legislation and the impact on coverage will be critical to whether party leaders can sell the proposal to rank-and-file members across the board.