'Moonlight' Wins Best Picture Oscar After Baffling On-stage Flub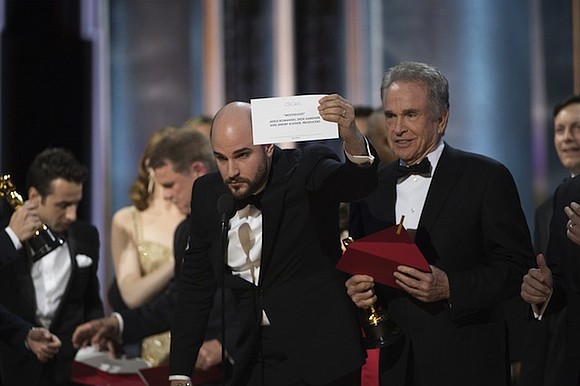 By Sandra Gonzalez
CNN
(CNN) -- It's an Oscar moment that will go down in history.
Not only did "Moonlight" pull out a surprise win over "La La Land" for best picture, but their big moment came after presenters Warren Beatty and Faye Dunaway accidentally announced the wrong winner.
They initially announced "La La Land" as the night's big winner.
After the cast and producers for "La La Land" had already taken the stage and began their acceptance speeches, they were interrupted and told "Moonlight was the actual winner.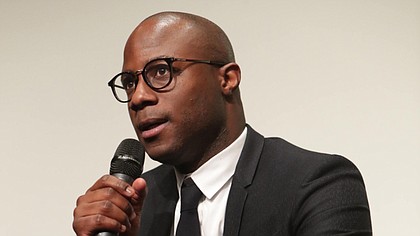 Host Jimmy Kimmel took the stage to explain as the crew from "La La Land" exited and the news sunk into the "Moonlight" cast and producers.
"Guys, this is very unfortunate what happened," Kimmel said. "I would love to see you get an Oscar anyway. Why don't we just give out a whole bunch of them?"
Beatty then took the mic to explain that he mistakenly announced "La La Land" after he was handed an envelope that had Emma Stone's name.
"That's why I took such a long look at Faye....I wasn't trying to be funny," Beatty explained.
"Moonlight" director Barry Jenkins, already a winner in the best adapted screenplay category, was the first to speak.
"Very clearly, even in my dreams this could not be true," he said.
Jenkins thanked the cast and producers from "La La Land" for being "gracious" and "generous."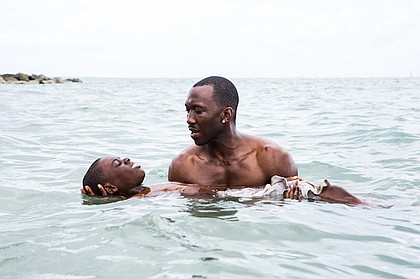 "My love to 'La La Land,'" he said.
"La La Land" had been an early favorite to win in the category, but the shift in tides of award season in recent weeks had led some to predict "Moonlight" could pull an upset.
The coming-of-age drama took home two other awards, including one for Mahershala Ali.
Kimmel closed out the night saying, "I blame myself for this... I knew I would screw this show up, I really did."