New FCC Chairman Wants To Fix Net Neutrality 'Mistake'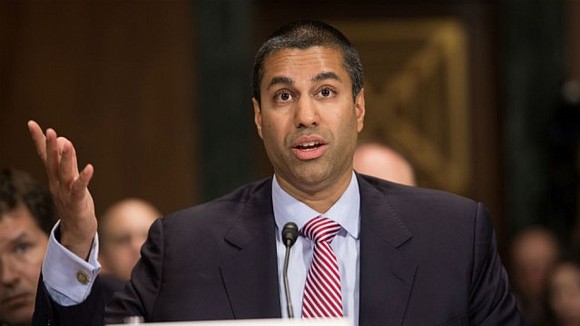 NEW YORK (CNNMoney) -- If there was any doubt a change is coming to net neutrality, it should be gone now.
Ajit Pai, chairman of the Federal Communications Commission, called the net neutrality rules a "mistake" on Tuesday. It's his strongest statement on the issue since being appointed to the top spot by President Trump last month.
"It has become evident that the FCC made a mistake," Pai said at Mobile World Congress in Barcelona, according to a copy of his prepared remarks provided to CNNTech. "Our new approach injected tremendous uncertainty into the broadband market. And uncertainty is the enemy of growth."
The net neutrality rules, approved by the FCC in 2015 amid an outpouring of online support, let the agency regulate the Internet as a public utility, placing greater restrictions on broadband providers.
The rules prevent Internet providers like Comcast and AT&T from deliberately speeding up or slowing down traffic from specific websites and apps. In short, the rules are intended to prevent providers from playing favorites.
On Tuesday, however, Pai argued the broadband market would benefit more from "light-touch Internet regulation."
"And we are on track to returning to that successful approach," Pai added.
As an example, Pai touted an early effort to allow for "zero rating" plans.
Under the previous administration, the FCC criticized wireless companies like AT&T for violating net neutrality by letting customers stream content from its video service, DirecTV, without counting toward data plans.
This approach makes it free for AT&T customers to stream videos from an AT&T service and effectively makes it harder for third-party video services to compete. But this month, the FCC dropped all investigations into the issue.
(Disclosure: AT&T has agreed to acquire Time Warner, parent company of CNN. The deal is pending regulatory approval.)
For more information go to http://www.cnn.com