Restaurant Will Not Add Trump to Its Famous Mural of Presidents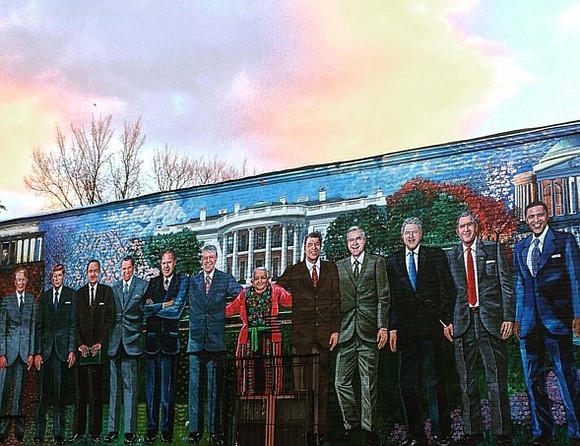 Source: The Grio
Mama Ayesha's in Washington D.C. is known not only for the Middle Eastern food it has been serving since 1960 but also for the mural depicting every president since Eisenhower.
It took Karla "Karlisima" Rodas two years to paint the mural, which depicts the restaurant's founder, "Mama" Ayesha Abraham, with all of the presidents. The mural has become more popular than the food at the restaurant, but as the United States prepares for a new president, the restaurant won't be adding him to the mural.
"Our official position is that it is not in the budget," said Amir Abu-El-Hawa, whose family owns the restaurant.
"This is Mama welcoming the presidents to DC… She was the American dream. For a Muslim and Arab woman immigrant from Palestine to come here on her own and build this business, is a remarkable legacy."