Donald Trump Deposition Completed Earlier Thursday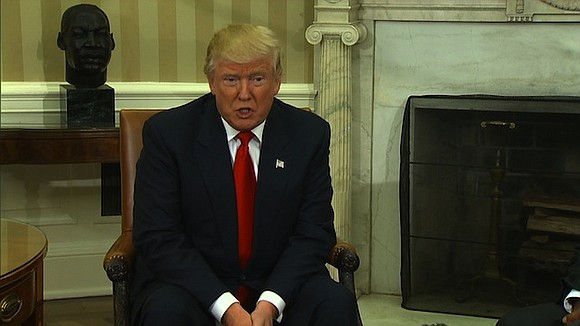 By Sara Murray and Theodore Schleifer
CNN
(CNN) -- President-elect Donald Trump completed a deposition Thursday over his legal battle against chef José Andrés, Trump transition team spokeswoman Hope Hicks told CNN.
Trump sued Andres for breach of contract after the chef backed out of a plan for a restaurant in Trump's new luxury hotel in Washington. Andres claimed he canceled plans for the project after Trump made disparaging remarks about Mexican immigrants during his presidential campaign.
Trump's attorneys previously agreed to his deposition in New York, but sought to limit the length and scope of questioning, arguing in court filings that "Mr. Trump is not just any apex deponent; he is the President-elect ... It is not an overstatement that he is extremely busy handling matters of very significant public importance."
But DC Superior Court Judge Jennifer A. Di Toro ruled in December that limiting Trump's examination would be too prejudicial to the defense team's right to prepare the case for trial, and "Mr. Trump's own statements are at the heart" of the parties' claims.
Hicks did not specify where the deposition took place but the President-elect has been in Trump Tower in New York all day Thursday.
CNN's Laura Jarrett contributed to this report.