Successive Waves of Massive Storms Cover Tahoe Ski Resorts in Six Feet of Snow, Forecasts Calling for Additional Accumulations of 3 to 5 Feet
Jubilant Skiers and Snowboarders Rejoice as Resorts 100% Open; Ideal Conditions for January's Learn to Ski or Snowboard Month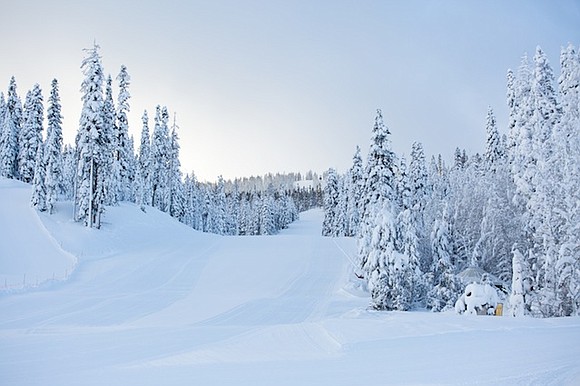 Lake Tahoe, Calif. & Nev. (Thursday, January 5, 2017) - Lake Tahoe ski resorts are in the midst of a potentially historic storm cycle with more than six feet of fresh snow already on the ground and forecasters calling for additional accumulations of more than 3 to 5 feet heading into next week. Perfectly timed for January's Learn to Ski or Snowboard Month, Lake Tahoe resorts are making it easy for guests to stick to their New Year's resolution to hit the slopes this season and elevate their riding to the next level.
Already the snowiest month of the season only five days into 2017, these January storms are being measured in feet rather than inches transforming the slopes into a powder paradise with stellar, mid-winter conditions across the entire destination. Jubilant skiers and snowboarders have been enjoying bottomless turns and nightly freshen-ups as the recent storms have enabled many of the resorts to open 100% of their chairlifts and terrain.
"The storm door has been blown off its hinges with wave after wave of snow-laden storms lined up off the Pacific ready to deliver the goods to Lake Tahoe," said Mike Pierce, President of Ski Lake Tahoe. "With season snowfall totals recently surpassing the 200 inch mark, Lake Tahoe is poised for a huge winter with dozens of toast-worthy powder days already in the books."
January is officially "Learn to Ski or Snowboard Month" with Lake Tahoe resorts offering unbeatable deals and unique experiences for first timers hoping to get into the sports of skiing and snowboarding. Lake Tahoe resorts also offer customized private lessons and multi-day clinics geared toward intermediates aiming to conquer new terrain and experts hoping to hone their backcountry skills.
With new air service from major gateway cities such as New York, Atlanta, Los Angeles, Long Beach and Orange County, the Reno-Tahoe International Airport makes it easy for travelers to hit the slopes with most major resorts located less than an hour away. Perfectly timed to take advantage of the current conditions, new nonstop flights are set to begin on Southwest Airlines this Saturday, January 7 from Love Field in Dallas with one-way fares as low as $119, adding to the existing nonstop flights already available out of Dallas-Fort Worth International Airport.
For a limited time, destination travelers can experience everything Lake Tahoe has to offer by purchasing a Ski Lake Tahoe Six-Pack Lift Ticket at the early season price of $479 including six days of incredible skiing or riding at the region's top-rated resorts for less than $69 per day. To book an unforgettable winter getaway to Lake Tahoe, guests can visit www.SkiLakeTahoe.com to access real-time weather updates, resort overviews and deals on both lift tickets and lodging.
Unbeatable Deals for First-Timers and Beginners
Sierra-at-Tahoe has shortened the learning curve for first-time skiers and snowboarders thanks to its sculpted Smart Terrain, a dedicated zone of gradual slopes and banked turns perfect for gaining confidence on the slopes. The resort also makes it easy on guests' wallets with Learn to Ski or Snowboard Packages available for only $49, valid Sunday through Friday throughout the entirety of the season. This online special includes a two-hour group lesson, limited lift ticket and specialized rental equipment for beginners. Visit www.sierraattahoe.com for complete details.