Hamilton to Anchor 2017-2018 BBVA Compass Broadway at the Hobby Center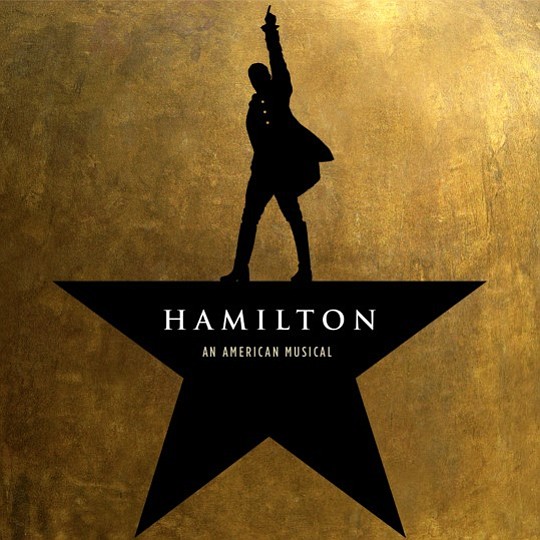 HOUSTON (January 6, 2017) – Today, BBVA Compass Broadway at the Hobby Center announced its line-up of shows for the new 2017-2018 season. HAMILTON will play its Houston engagement April 24-May 20, 2018, and anchor the BBVA Compass Broadway Season with five other shows, all of which will be Houston premieres. Along with one special option, the new season of seven productions represents a wide range of Tony Award® winners and song-and-dance favorites for Houston audiences to enjoy.
The season begins on Halloween night with a week of ESCAPE TO MARGARITAVILLE, a brand-new, pre-Broadway production and ode to Jimmy Buffett's laid back lifestyle and timeless tunes, as well as brand new songs by Buffett. Next, the award-winning story of Gloria and Emilio Estefan, ON YOUR FEET!, will arrive in late November. Beginning the new year in January 2018 is the revival of THE COLOR PURPLE whose re-imaged staging and stellar vocal performances won the 2016 Tony Award® for Best Revival of a Musical. At the end of January and into February 2018, Andrew Lloyd Webber's hilarious SCHOOL OF ROCK lands at the Hobby Center complete with an all-kid rock band. Then in late April, HAMILTON, with book, music and lyrics by Lin-Manuel Miranda, arrives for a four-week run April 24-May 20, 2018. Fans of Lloyd Webber's The Phantom of the Opera will delight in the "beautiful and haunting" presentation of its sequel LOVE NEVER DIES in July 2018. The solo season option pays tribute to the remarkable production RIVERDANCE which celebrates its 20th anniversary with a brand-new tour, coming to Houston in March 2018.
"We are so thrilled to be bringing HAMILON to Houston," said Fran Macferran, President of the Hobby Center Foundation. "The theater scene is on fire these days with so many incredible stories and performances to present. We are delighted to bring the best in live entertainment to our enthusiastic and supportive Houston audiences."
"Houston's star has never been brighter," said BBVA Compass Houston CEO Mark Montgomery. "We are thrilled to be part of our city's bright future by supporting the Hobby Center Foundation and furthering their extraordinary work. The 2017-2018 shows run the gamut of all Broadway has to offer, and we couldn't be more excited to help bring them to our community."
PRE-BROADWAY ESCAPE TO MARGARITAVILLE October 31-November 5, 2017
Featuring both original songs and your most-loved Jimmy Buffett classics, the producers of ESCAPE TO MARGARITAVILLE are bringing the production to Houston as part of a limited pre-Broadway engagement.
ESCAPE TO MARGARITAVILLE will include brand new music, specifically written for the musical by Buffett, along with many of his hits songs that are near-and-dear to fans' hearts. The original story is by co-book writers Greg Garcia ("My Name is Earl") and Mike O'Malley ("Survivor's Remorse," "Shameless"). Two-time Tony Award® nominee Christopher Ashley will direct, and the creative team will also include Tony®-nominated Choreographer Kelly Devine, Scenic Designer Walt Spangler, Tony Award®-winning Costume Designer Paul Tazewell, two-time Tony Award®-winning Lighting Designer Howell Binkley, two-time Tony Award®-winning Sound Designer Brian Ronan, Tony Award-nominee Christopher Jahnke as Music Supervisor and 101 Productions, Ltd. as General Management.