Oh the Places You Can Go in a 2017 Buick LaCrosse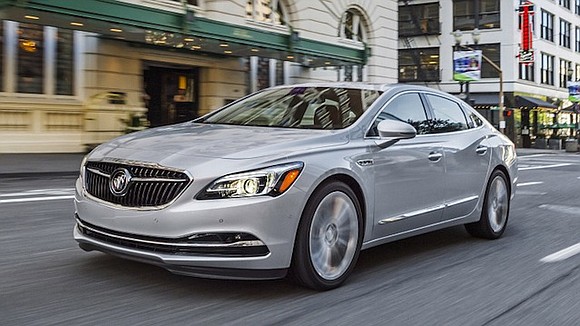 I am officially sold! Buick has made a major comeback with the redesigned 2017 LaCrosse. While hitting the highway in one of GM premiere brands, this vehicle made its own fashion statement for me to be "seen on the scene." This automobile is the perfect marriage of luxury sleek and sporty chic. Whether you're picking up the kids from little league practice, enjoying a girls' weekend, or a romantic night out on the town this "ultimate driving machine" meets the demands for any occasion. In a world when most people think that foreign luxury is the standard driving experience, the 2017 Buick LaCrosse exceeds expectations.

The drive is so quiet that it's intoxicating and the ultra-sleek design is captivating. Just like a fine wine aging over time, the redesigned 2017 Buick LaCrosse exterior curves makes getting behind the wheel simply irresistible. #ThatsABuick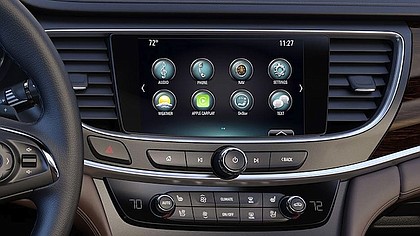 Interior

Initially when I think of a Buick, what comes to my mind is the old fashioned, super-sized Buick Roadmaster. (Am I telling my age?) Well honey not this time! As soon as I sat in the driver's seat of this full-size sedan, the supple jet black leather made a comfort zone on my back, and the wood grain embellishments let me know that everything about this vehicle is first class. The touch screen in the Buick LaCrosse is a dream come true because I was able to make hands free calls, send text messages, and respond to emails with the sound of my voice. Talk about simply amazing! Additional amenities include: audio system with AM/FM radio, CD player (reads MP3 format), digital media card, satellite radio, IntelliLink, steering wheel mounted remote audio controls, eight speakers, antenna, cruise control, and a trip computer: includes average speed, average fuel economy, current fuel economy and range for remaining fuel.
Safety
If safety is priority number one, have no fear your newly redesigned Buick LaCrosse is here. Parking is a breeze because of the rear parking assist along with sensors. I really enjoyed the driver assist warnings when another vehicle was too close to my blind spot, the forward collision alert, the lane departure warnings, and even the pedestrian detection system that let me know right away if someone or something is hidden underneath your vehicle.
Other safety amenities include: ten standard air bags – including two knee air bags for front passengers, front pedestrian braking, which alerts drivers to and can automatically apply the brakes for pedestrians detected directly ahead in some driving conditions, adaptive cruise control, rear vision camera, forward collision alert, and safety alert seat when you are too close to another vehicle or pedestrian.
Leg Room
I wasn't sold at first, but now I see how Shaq was able to sit comfortably in the Buick LacCrosse. I enjoyed the ample legroom and the options to adjust my seat for supreme comfort. Another added feature was that I could program my seat preference with a click of my finger. Surprisingly, there is just as much leg room in the back seat as there is in the front. This vehicle is perfect for family trips or girlfriends getaways where five passengers can sit comfortably without touching one another.