"A Conversation with Harry Belafonte" Kicks Off Brilliant Lecture Series' 2017 Season
Celebrated Entertainer and Activist Appears February 23 in Cullen Theater at Wortham Center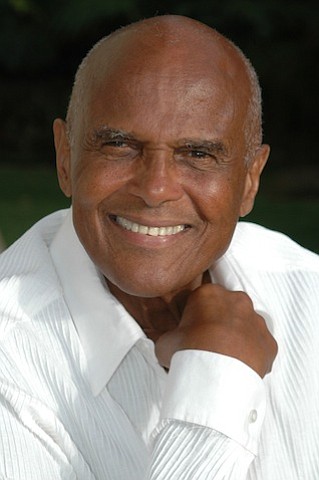 HOUSTON, TEXAS (January 10, 2017) — Harry Belafonte, who championed social equality and brought global awareness to the plight of the African people, has accepted an invitation from the Brilliant Lecture Series and Scott Brogan, its Founding Director, to appear in Houston. The ground-breaking artist, humanitarian and activist will appear on Thursday, February 23, 2017 in an interview-style setting in Cullen Theater, presented by HEB. This one-night event, which takes place one week shy of Mr. Belafonte's 90th birthday and coincides with America's observance of Black History Month, is also supported by the Greater Houston Black Chamber of Commerce.
"The world has few men of Mr. Belafonte's stature and style," observes Brogan, who also serves as the Executive Director of the Brilliant Lecture Series. "Most people know that he introduced Calypso music to popular audiences, but he was also the first African-American TV producer and the first African American man to win an Emmy. He conceived the idea for the Grammy-winning song that became "We Are the World". He was an acting classmate of Marlon Brando, a co-star of Dorothy Dandridge and a friend and confidante of Dr. Martin Luther King, Jr. Belafonte performed with Miles Davis, Charlie Parker, Miriam Makeba, Nana Mouskouri and Bob Dylan. He has won three Grammy Awards, one Tony Award and Kennedy Center Honors. Belafonte has been an UNICEF Goodwill Ambassador for over 30 years and has been an outspoken activist for human rights throughout his life. Houstonians of all backgrounds will be inspired by the remarkable life of this American treasure as told in his own words."
Tickets for "A Conversation with Harry Belafonte", presented by HEB in association with the Greater Houston Black Chamber of Commerce, are available now through www.BrilliantLectures.org. Prices begin at $35 and a limited number of VIP tickets are offered at $250 each, which include Premiere Seating, an invitation to a private, pre-program reception with Mr. Belafonte and an autographed copy of his book "My Song: A Memoir". Tickets to the Private Patron Dinner, held immediately following the show, are available for $500 by calling 713-974-1335 or emailing info@BrilliantLectures.org. All tickets are non-refundable and non-transferable.
Showtime for the estimated 90 minute dialogue is 7:00 PM. The public is asked to note that no audio or visual recording of the program is allowed.
For additional information or to purchase tickets, please visit http://tickets.houstonfirsttheaters.com/single/eventDetail.aspx?p=1971. To learn more about this event and other upcoming productions, visit Brilliant online.
ABOUT HARRY BELAFONTE
Harry Belafonte, Jr. is a humanitarian and political activist known best as a singer from the 1950s who started the craze for Caribbean-inflected music. Born in 1927 in New York City, the son of a Jamaican mother and Martiniquan father, Belafonte was sent to live with his grandmother in Jamaica from 1932 to 1940. When he returned, a gift of two theatre tickets served as the catalyst for a performing career that would span decades.

His first album "Calypso" sold over 1 million copies in 1956. Crowned the "King of Calypso" he continued to perform throughout the late 50s and 60s until the Beatles were introduced in the States and changed the face of music.