New Year New You
Kim Roxie | 1/20/2017, 1:13 p.m.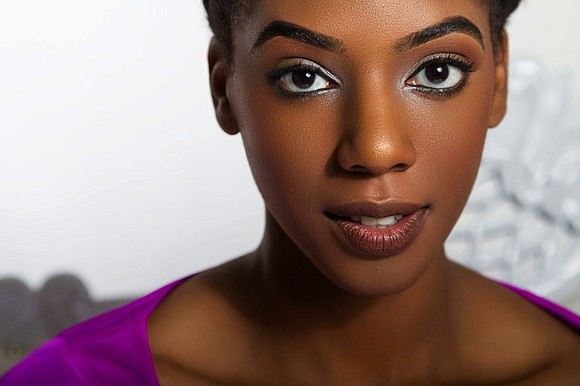 Did you make your new year's beauty resolution? Its a new year its time to embrace your enter beauty and realize beauty is revealed not applied. What's the new look you have been thinking of? And you just haven't gotten around to trying it because you don't think you can pull it off. Well it's the New Year and its time to try something new. If you embrace what's inside of you anything is possible when it comes to the outside of you. Change is in order to evolve into a better you. This will be a good time to update your look. Here are five vows to making your new year's beauty resolutions come true.
Though Shall Cleanse tone and moisturize though face daily
Being consistent with a facial care regiment is the foundation of a great look. Carving out 5 minutes daily morning and night will result in younger more vibrant skin. Think about it your facial skin comes in contact with everything in the environment daily your facial skin needs a little more tender loving care.
Thou shalt try color. Go ahead and attempt to make that bold red that go to color. You probably are missing out on a beauty statement that could be a staple for you. A pop of color could be just what you need to make you stand out in a crowd, get that job promotion, that might be what gets people to notice you. That can easily make you look like you have gotten a new makeover
Thou shall be light handed. It actually doesn't take you as mush as you think it does. Be light when applying your foundation. Sometimes in most cases a little goes along way and the point is to make your skin look lightweight flawless not weighed down. The whole point is for you to look lightweight not weighed down!
Thou shalt take naps. Your beauty rest really matters to your beauty. Getting 8 hours of sleep is a good beauty regime to follow. But if school kids or anything else you are responsible for doesn't allow you to do so; giving yourself a 15 minute glam nap can be just enough rest to get rid the bags under your eyes.
Thou shalt have a great attitude. It may seem a little surprising that I mentioned attitude with a new look. But a new attitude can enhance your look dramatically. A positive attitude changes the way you look at others plus yourself. When you're smiling on the inside because you are in a good mood and have a positive attitude that radiates you on the outside and you are very attractive to anyone who crosses your path (wink wink).