Broadway-Bound and Award-winning Titles Highlight Theatre Under the Stars 2017-18 Season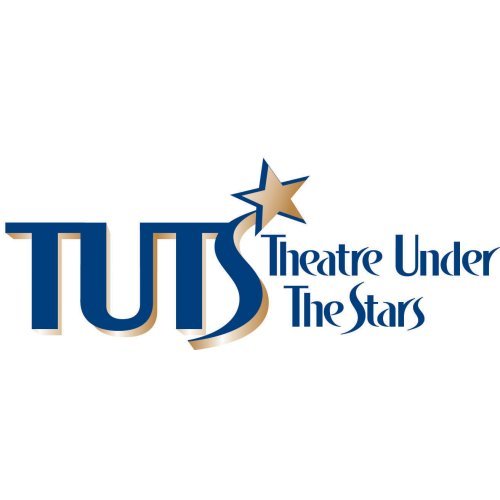 Houston, TX - Building upon the artistic acclaim of the of 2016-17 Season and reaffirming the commitment to bring "more theatre to more people", Theatre Under The Stars (TUTS) announced today a dynamic 2017-18 Season; celebrating the prismatic and perennial impact of musical theatre.
Newly appointed Executive Director, Hillary Hart says, "We are thrilled to present a unique and eclectic mix of programming in the coming Season, that pays tribute to the foundation of Musical Theatre with classic material while attracting emerging audiences with less conventional titles."
Artistic Advisor, Sheldon Epps says, "I am very pleased that the current 2016-17 Season has been praised for a renewed level of theatrical excellence and artistry. The programming for next season will allow TUTS to continue in this direction with equally strong rewards for our audiences. The 2017-18 Season is an eclectic and hopefully satisfying mix which once again highlights admirable variety and valuable diversity. The lineup rightfully encompasses the best of reconsidered classics and the thrill of recently created musicals that surely will have enduring life."
Unique to this year, full six-show Season Subscriptions are ONLY available through Friday, March 31, 2017. This new way of subscribing means that all full 2017-18 Season Subscriptions (including the five shows announced today and the "Special Engagement" to be announced on Friday, February 17, 2017) must be purchased before Friday, March 31, 2017.
Five Show Seasons Subscriptions and Pick Four packages are also available but do NOT include the "Special Engagement". The ONLY way to access tickets for the "Special Engagement" will be to purchase a full, six-show Season Subscription.
Season Subscriptions sold after March 31st will NOT include the "Special Engagement". Beginning on Saturday, April 1st, 2017 Five Show Season Subscriptions and Pick Four packages will be available.
Single tickets will be made available to the public at a later date to be announced.
THE 2017-18 SEASON
THE SECRET GARDEN - October 10 - 22, 2017
Music by Lucy Simon
Book & Lyrics by Marsha Norman
Based on the Novel by Frances Hodgson Burnett
Directed by David Armstrong
Theatre Under The Stars presents The 5th Avenue Theatre and Shakespeare Theatre Company production of THE SECRET GARDEN, a story of great love and great loss, great sadness and great joy, and a perfect story for the whole family.
Based on the 1911 novel of the same name by Frances Hodgson Burnett, THE SECRET GARDEN tells the story of Mary Lennox, a young English girl born and raised in the British Raj. She loses both of her parents when she is 10 years old during a cholera outbreak and she is sent off to England to live with an uncle and a cousin whom she's never met. The musical's script and lyrics are by Marsha Norman, with music by Lucy Simon. It premiered on Broadway in 1991 and ran for 709 performances. This dark and mysterious gothic thriller brings to exuberant life a saga of deception, grief, jealousy, love and ultimately, rebirth.
TUTS has the honor of participating in this pre-Broadway co-production of the Tony Award® winning musical. The collaboration may include other regional theatres prior to an intended Broadway transfer. This production, which just broke box office records in Washington D.C., will include revisions to the book and score made by 5th Ave. Theatre's Artistic Director, David Armstrong and the original creative team.