PARTY GUIDE: Super Bowl LI Parties & Events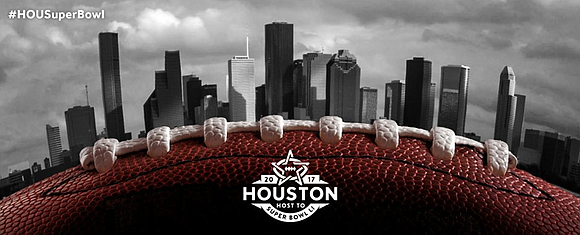 HOUSTON - Super Bowl LI is so much more than the game itself. Fans can enjoy a week-long celebration filled to the brim with exciting parties and family-friendly events that extend far beyond NRG Stadium.
No ticket? No problem. There's a long list of options to get involved and enjoy great food, LIVE entertainment, and a bevy of parties beginning January 28, 2017.
We suggest you wear a pair of comfortable shoes and head downtown to create your lasting Super Bowl LI memories --- off the field.
Note: All events subject to change. Updated January 26, 2017.
Super Bowl Countdown Clock
Discovery Green
FREE
http://housuperbowl.com
Grab your mobile device and take a selfie in front of the 15-foot Super Bowl LI Countdown Clock at Discovery Green. This football-shaped clock is counting down the hours and minutes left until the big game on Sunday, February 5. Other Super Bowl LI Countdown Clocks are located at NRG Stadium, Bush Intercontinental Airport and Houston Hobby Airport.
Super Bowl LIVE
Jan. 27 to Feb. 5
Discovery Green
FREE concerts
housuperbowl.com
Family friendly! Super Bowl LIVE is a FREE 10-day festival with concerts featuring some of the biggest local names in the music business. Houston-based performers will appear on the main and secondary stage throughout the week, including bands The Tontons, Wild Moccasins, Los Skarnales, Nick Gaitan, Fat Tony, Buxton and many more.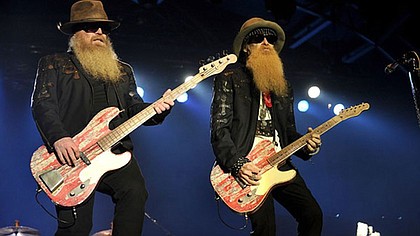 Super Bowl LIVE headliners appearing on concert stages include:
Main Stage
Saturday, Jan. 28
9:15 p.m. – Blue October
7:45 p.m. – The Tontons
6:30 p.m. – Wild Moccasins
5:30 p.m. – Gio Chamba
12:30 p.m. – The Band PureClass
Sunday, Jan. 29
7:45 p.m. - Lecrae
6:30 p.m. – Calvin Martyr
5:45 p.m. – Lyric Michelle
12:30 p.m. – Picture Book
Monday, Jan. 30
7:45 p.m. – Nick Gaitan
6:30 p.m. – Sarah Jaffe
5:30 p.m. – Walker Lukens
Tuesday, Jan. 31
7:45 p.m. – Bright Light Social Hour
6:30 p.m. – Sam Lao
5:45 p.m. – Lunar New Year
Wednesday, Feb 1
9:15 p.m. – Ryan Bingham
7:45 p.m. – Hayes Carll
6:15 p.m. – Buxton
4:00 p.m. – Feel Rich Fitness Hour
Thursday, Feb. 2
9:30 p.m. – Solange
8:00 p.m. – Robert Glasper Experiment
6:45 p.m. – Lizzo
5:45 p.m. – Ingrid
Friday, Feb. 3
9:15 p.m. – Leon Bridges
7:45 p.m. – Shakey Graves
6:15 p.m. – Robert Ellis
4:00 p.m. – Feel Rich Fitness Hour
12:30 p.m. – The Suspects
Saturday, Feb. 4
9:00 p.m. – ZZ Top
7:30 p.m. – Gary Clark Jr.
6:00 p.m. – The Suffers
Sunday, Feb. 5
2:00 p.m. – Los Skarnales
12:30 p.m. – Grupo Fantasma
11:00 a.m. – Feel Rich
Discovery Green Stage
Saturday, Jan. 28
5:30 p.m. – Young Mammals
4:15 p.m. – Young Girls
3:00 p.m. – Adam Bricks
12:00 p.m. – Sherita Perez
Sunday, Jan. 29
5:45 p.m. – Doughbeezy
5:00 p.m. – Guilla
4:15 p.m. – Blaze X Black
3:30 p.m. – RYMNA
2:45 p.m. – Genesis Blu
12:00 p.m. – Muddy Belle