Weekend Recap: Delta Airborne Again After National Outage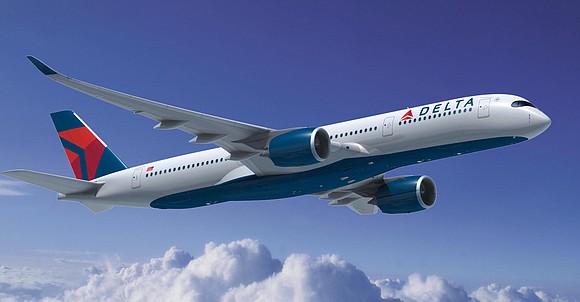 Delta systems are slowly coming back online after "automation issues" caused delays across the country, including at Minneapolis-St. Paul International Airport.
Around 6 p.m. CST Sunday, social media lit up with word of long lines and delays at Delta terminals. A Federal Aviation Administration advisory stated Delta flights were grounded due to "automation issues."
"I want to apologize to all of our customers who have been impacted by this frustrating situation," said Delta CEO Ed Bastian. "This type of disruption is not acceptable to the Delta family who prides itself on reliability and customer service. I also want to thank our employees who are working tirelessly to accommodate our customers."
The outage lasted about five hours. The Atlanta-based airline reports approximately 150 flights were canceled Sunday night, with more expected. Up to 80 flights at MSP were impacted by the outage.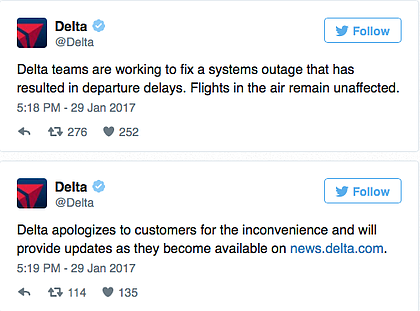 At MSP, many passengers went home after they were told they could rebook without penalty. A waiver has been issued for travel scheduled on Jan. 29 and 30, for rebooking by Feb. 3.
Airports in Atlanta, New York City, Houston, Tucson, Austin, and others also experienced delays, according to social media accounts.
Around 8 p.m., Delta announced anyone who was flying without checked baggage would be allowed to check in. Those who had already checked in were confused at the gates because Delta's computers wouldn't read their "E-tickets."
Some were stuck in the terminal lines. Others were stuck on the tarmac.
In August, Delta suffered a computer breakdown after a power outage in its operations center. The airline canceled more than 2,000 flights over three days.
One week ago, United Airlines grounded its domestic flights due to a computer outage. Last Sunday, U.S. officials said the Aircraft Communications Addressing and Reporting System, or ACARS, was having issues with low bandwidth, according to USA Today.
For more information go to http://www.khou.com