Council Member Dave Martin's District E Newsletter - July 2017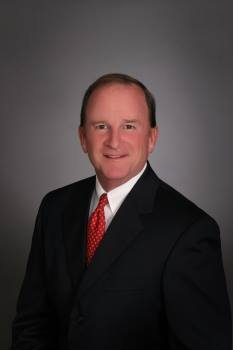 Residents of District E,
As we head further into summer, my City Council colleagues and I continue to fight for district projects in the City of Houston's Capital Improvement Plan (CIP). Since being sworn into office, I continue to see, year after year, the amount of tax dollars for CIP projects allocated inequitably across the 11 council districts. This year's proposed plan, which was given to city council members late last week, shows a total of 7% of all CIP dollars going towards District E, doubling the amount of CIP dollars we received last year. Last year District E only received 3% of the total CIP dollars distributed among Council Districts.
While I am happy to be seeing more meaningful projects in District E, the inequity among Council Districts still exists and I will not rest until the CIP plan allocates a true equal distribution of funds across all City Council Districts. This year's CIP will include two landmark projects which will improve mobility and public safety in each part of District E. These projects are the Northpark Drive Mobility Project in Kingwood and the El Dorado Boulevard Expansion Project in the Southeast Houston/Clear Lake Area. The entire CIP will be voted on during the July 19 council meeting. You can tune in during the meeting to watch the discussion by visiting http://www.houstontx.gov/htv/index.html, and I will also have the video posted on my Facebook page during the meeting.
Just last week Houston experienced its first bout of severe weather with Tropical Storm Cindy, which entered the Gulf Coast but to our benefit, veered east of the City of Houston. While Houston did not see the immediate threat after all, the potential for weather of that magnitude reminded us of the importance of being prepared. I encourage each of you, if you do not already, to have an emergency plan and to subscribe to news and weather updates through the city's Office of Emergency Management here.
Tomorrow kicks off the month of July and Independence Day is right around the corner. District E is home to many of the City's signature events including the most well attended parade in the City, the Kingwood 4th of July Parade. In addition to the parade, Kingwood will host, for the very first time, the Houston Zoo's ZooMobile at the July 4th Festival at Town Center Park, located at 8 Main Street Kingwood Town Center, Kingwood, Texas 77339.
The Town Center Park activities will begin at 2:00 p.m., however the Houston Zoo's ZooMobile will not arrive until 4:30 p.m. with an expected departure time of 6:30 p.m. Weather depending, the Houston Zoo's ambassador animals will be able to come out of their van to interact with festival attendees. It is my hope the weather will cooperate and I encourage everyone to take advantage of this amazing opportunity. I am already looking for other opportunities to have the ZooMobile in District E, we hope to share this experience with more and more residents in years to come.