Defender Dante Remembers Brazil's 'painful' 7-1 World Cup Defeat to Germany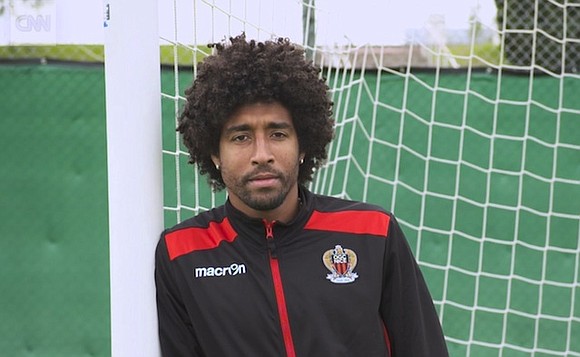 By Matias Grez and Stef Blendis
CNN
(CNN) -- It's a date -- July 8, 2014 -- etched indelibly, painfully into the memories of Brazilian football fans all across the globe.
It was the day their world came crashing down, the day their heroes were humiliated on home soil when they were on the brink of a World Cup final at their cherished Maracana.
Three years on, the memories of that record 7-1 World Cup semifinal crushing by Germany are still vivid for Brazil center-back Dante.
Arguably those 90 minutes in Belo Horizonte haunt the 33-year-old even more than his other teammates that day as it was the only match he played at that World Cup.
"That defeat was very, very painful," Dante -- who had replaced suspended captain Thiago Silva that day -- recalls.
"Yes, it's been hard to get over it.
"Some people tried to oppress us after that game. But that's the way it is, and in the football world you always need to pick yourself back up and keep working."
Dante and his teammates made history that night, but for all the wrong reasons. The statistics stack up against them.
The humiliating loss was Brazil's first competitive home defeat in 39 years and equaled their heaviest margin of defeat -- a 6-0 thumping by Uruguay in 1920.
No team had ever scored seven goals in a World Cup semifinal before, while the match was also the biggest World Cup semifinal defeat on record.
Within 29 astonishing minutes, Germany were 5-0 up and many Brazil fans were reduced to tears even before halftime.
Surprisingly for a country renowned for its attacking flair, Brazil did not have a shot on target until the 51st minute. It was a dark day for the hosts.
The absence of captain Silva and star forward Neymar, injured in the quarterfinal, had a bigger impact than anyone could have imagined.
What should have been one of the greatest moments in the country's footballing history became one of its worst, putting the loss alongside the 1950 World Cup final defeat by Uruguay in Rio.
'People forget about respect'
Germany eventually went on to win a fourth World Cup title, beating Argentina in the final to put them just one behind Brazil's overall record.
A puffy-eyed, sobbing David Luiz became the pantomime villain that day for is defensive frailty, but the rest of the squad suffered too. Brazil coach Luiz Felipe Scolari described the match as the worst day of his life.
Soon after the defeat -- and the subsequent 3-0 third-place loss to the Netherlands -- Dante had to return to Germany where he was playing his football for Bayern Munich.
In a country which continued to celebrate the World Cup victory for months, Dante -- still coming to terms with what had happened -- found it a very lonely place.
"If I had been in another country, it would have been easier," he says. "People quickly forget about respect. They forget everything you've done.