Celebrity Stylist Lux Monroe Gives the Inside Scoop On Her New Client Jadeveon Clowney
Celebrity Wardrobe Stylist Lux Monroe gives the inside scoop on her newest client Jadeveon Clowney of the Houston Texans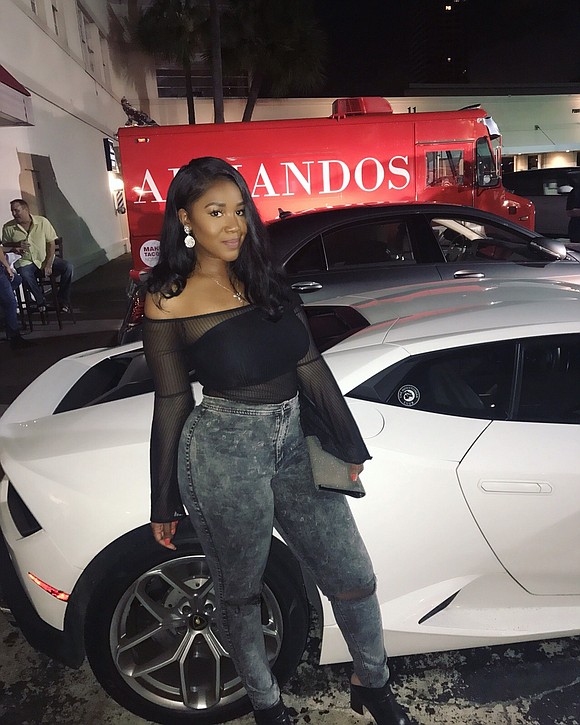 Meet Celebrity Stylist Laci Jackson, the owner of Lux Monroe custom clothier, vintage luxury items, and personal styling services. Laci Jackson, a Charlotte, North Carolina native has been in the fashion industry from a very early age; from owning her own boutique at the age of 23 to styling many notable fashion influencers/celebrities. Some of Laci's notable clients include Fashion influencer and Fashion Bomb Daily founder Claire Sulmers, recording artist Fantasia, Demarcus Love formally of the Jacksonville Jaguars, reality star Claudia Jordan & Kai Morae, daughter of Lisa Raye. When Laci is not styling celebrities, Laci styles for many socialites and business owners in the Houston & Dallas, TX area. Laci's educational background includes a degree in Fashion Merchandising which has afforded her the opportunity to successfully run her business and assist others with their image and brand presence.
Laci recently landed the opportunity to manage the brand image of Houston Texans Defensive end Jadeveon Clowney, also known as JD. Not knowing what to expect during their first meeting, Laci was very impressed with JD's professionalism, business acumen and passion to give back to the community through his work with at-risk youth via the various sports camps he hosts. During the first meeting, Laci & JD discussed some of the challenges he has faced since becoming an NFL player and how those challenges inspired him to want to become a better player and man on and off the field. It was the motivating force that lead JD to want to work with Laci so that his image could match the new man he was becoming. Whether JD is on the field breaking records, working with at-risk youth or attending a sports event, Laci will ensure his brand image is an example to the youth of the role model he strives to be. Since working together, JD has become more of a big brother to Laci and has trusted her to creatively explore different clothing options for his image, as well as share some of the tools that motivate her; Napoleon Hill books and sermons from John Gray and JD Jakes. According to Laci "With perseverance, a positive outlook, good health and of course great clothes, JD will have the best season of his life."
Although Laci Jackson enjoys working with her high profile clients, in her free time she enjoys traveling in Europe, donating her time and services to non-profit organizations and being an inspiration to others to live their dreams.
Stay up to date with Lux Monroe's latest clients and business ventures by following the brand on Instagram @Stylebyluxmonroe, Facebook @LuxMonroe Twitter @LuxMonroeStyle.