Health Effects of Coffee: Where Do We Stand?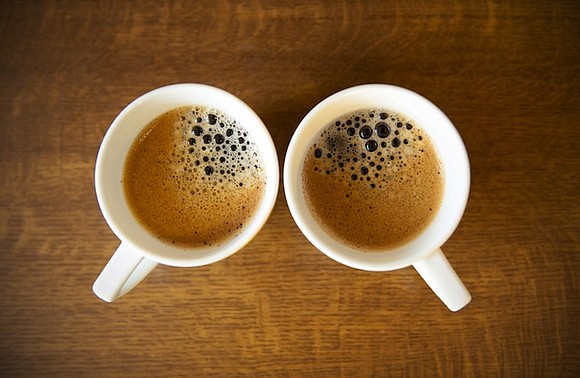 By Sandee LaMotte
CNN
(CNN) -- It's one of the age-old medical flip-flops: First coffee's good for you, then it's not, then it is -- you get the picture.
Today, in 2015, the verdict is thumbs up, with study after study extolling the merits of three to five cups of black coffee a day in reducing risk for everything from melanoma to heart disease, multiple sclerosis, type 2 diabetes, Parkinson's disease, liver disease, prostate cancer, Alzheimer's, computer-related back pain and more.
To stay completely healthy with your coffee consumption, you'll want to avoid packing it with calorie laden creams, sugars and flavors. And be aware that a cup of coffee in these studies is only 8 ounces; the standard "grande" cup at the coffee shop is double that at 16 ounces.
And how you brew it has health consequences. Unlike filter coffee makers, the French press, Turkish coffee or the boiled coffee popular in Scandinavian countries fail to catch a compound called cafestol in the oily part of coffee that can increase your bad cholesterol or LDL.
Finally, people with sleep issues or uncontrolled diabetes should check with a doctor before adding caffeine to their diets, as should pregnant women, as there is some concern about caffeine's effect on fetal growth and miscarriage. And some of the latest research seems to say that our genes may be responsible for how we react to coffee, explaining why some of us need several cups to get a boost while others get the jitters on only one.
But as you know, the news on coffee has not always been positive. And the argument over the merits of your daily cup of joe dates back centuries. Let's take a look at the timeline.
1500's headline: Coffee leads to illegal sex
Legend has it that coffee was discovered by Kaldi, an Ethiopian goatherd, after he caught his suddenly frisky goats eating glossy green leaves and red berries and then tried it for himself. But it was the Arabs who first started coffeehouses, and that's where coffee got its first black mark.
Patrons of coffeehouses were said to be more likely to gamble and engage in "criminally unorthodox sexual situations," according to author Ralph Hattox. By 1511 the mayor of Mecca shut them down. He cited medical and religious reasons, saying coffee was an intoxicant and thus prohibited by Islamic law, even though scholars like Mark Pendergrast believe it was more likely a reaction to the unpopular comments about his leadership. The ban didn't last long, says Pendergrast, adding that coffee became so important in Turkey that "a lack of sufficient coffee provided grounds for a woman to seek a divorce."
1600's headline: Coffee cures alcoholism but causes impotence
As the popularity of coffee grew and spread across the continent, the medical community began to extol its benefits. It was especially popular in England as a cure for alcoholism, one of the biggest medical problems of the time; after all, water wasn't always safe to drink, so most men, women and even children drank the hard stuff.