Panama City Beach Presents Grand Lagoon Grand Slam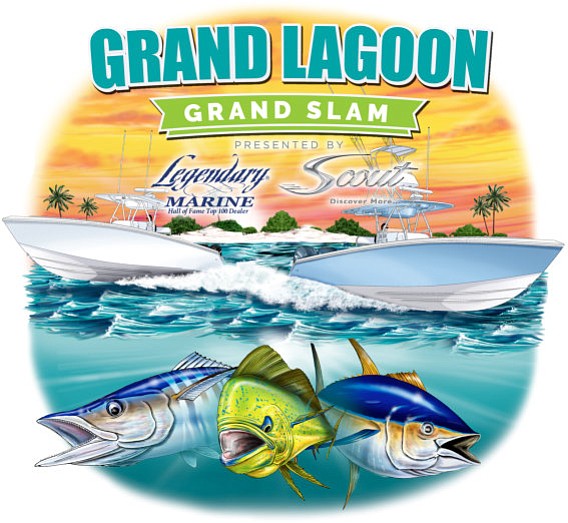 PANAMA CITY BEACH, Fla., July 12, 2017 – Panama City Beach continues to add to its reputation as a hub of thrilling sportfishing with the Grand Lagoon Grand Slam, from August 10 – 12. This offshore fishing tournament recalls the tradition of classic billfish tournaments in Panama City Beach from years past while targeting modern anglers. Hosted at the Lighthouse Marina on Grand Lagoon in Panama City Beach, the tournament offers quick and easy access to the Gulf, long fishing hours, exciting weigh-ins, live entertainment and large crowds of fishing enthusiasts. Anglers will have the opportunity to compete for optional cash jackpot prizes.
"We are thrilled to once again host the Grand Lagoon Grand Slam," shares Visit Panama City Beach President and CEO Dan Rowe. "This event showcases Panama City Beach as an elite sportfishing destination while offering great entertainment."
Presented by Legendary Marine and Scout Boats, the Grand Lagoon Grand Slam is open to outboard-powered fishing boats targeting three species: tuna, wahoo and dolphin. At the end of the three-day tournament, scores will be tallied and a champion will be determined. The team that has the most points scored totaled across all three species will be crowned the winner. This year's Grand Slam also offers a billfish catch and release option for the first time, as well as a weighed Blue Marlin category.
For more information about Grand Lagoon Grand Slam visit http://www.grandlagoongrandslam.com/