Statement of Mayor Turner About Public Works and Engineering Director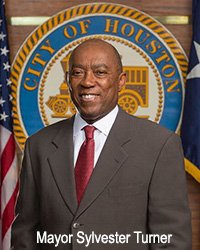 HOUSTON - "I am placing city Public Works and Engineering Director Karun Sreerama on administrative leave with pay, effective today, while I review the entire matter stemming from a federal grand jury indictment naming him as the victim of a bribery scheme.
"Because I was not aware of the federal case until this week, which is when the indictment was revealed, I am taking this action so that I may thoroughly review the information to make sure there are no further related implications for the city and him. It is against everyone's best interest for a public servant to have to operate under a cloud, as Mr. Sreerama and I have discussed in a brief telephone call. I continue to have confidence in Karun and look forward to his return.
"During the leave, PW&E Deputy Director Carol Haddock will serve as interim director, a position she has held previously."