Wimbledon 2017: Venus Williams Reaches Ninth Final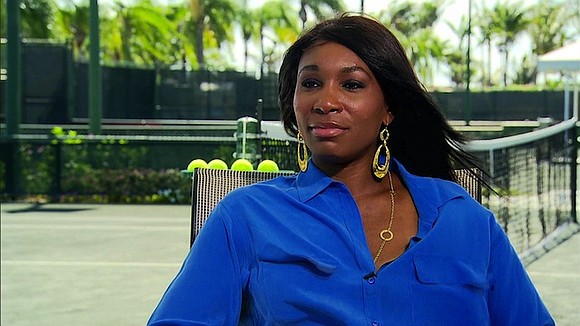 WIMBLEDON (CNN) -- Venus Williams' appearance in January's Australian Open final wasn't, as it turned out, a temporary return to the head table of grand slam tennis for the 37-year-old.
Rather it turned out to be a sign of things to come, with Wimbledon providing more success.
The US star reached a second grand slam final this year and simultaneously ended the chances of a first British women's winner at Wimbledon since 1977 when she dispatched Johanna Konta -- who grew up idolizing the tennis playing Williams sisters -- 6-4 6-2 in a fine display of powerful, athletic tennis at The All England Club.
"I've played some good tennis in different points of my life," Williams said in somewhat of an understatement. "I think it's wonderful to have the opportunity to play well and to be strong and have experience.
"So I think experience can either work against you or for you. I like to think it's working for me."
It surely has so far this Wimbledon, with Williams beating three players who were born in 1997 -- the year she made her debut in southwest London.
Konta's exit ended a not so great couple of days for the locals, who saw hobbled, defending men's champion Andy Murray from Britain bundled out by Williams' fellow American Sam Querrey in the quarterfinals.
If Williams defeats Garbine Muguruza on Saturday, the world No. 11 would become the oldest women's grand slam winner in the Open Era, surpassing younger sister Serena who got the better of Venus in Melbourne.
Muguruza certainly shouldn't be discounted, even if Williams might be relieved not to be confronting her sibling, who is pregnant and off the tour. She has lost eight grand slam finals -- seven of them to the record 23-time grand slam champion.
'I miss her so much'
Yet for Williams, they've always been sisters first, competitors second.
"I miss her so much," she said. "Even more yesterday and today. I try to take the same courage on the court that she would have. I did think of that. I tried to do the things she would do.
"I don't know that I play exactly the same way she does. But I really tried to be inspired by it."
Williams leads Muguruza 3-1 head-to-head but lost their last tussle, this year in Rome. But that tournament is played on clay, not grass, as Muguruza knows.
"She knows how to play, especially Wimbledon finals," Muguruza, ranked 15th, said of Williams. "It's going to be, you know, like a historic final again."
The Spaniard has looked a different player since exiting the French Open -- when she admitted to struggling with the pressure of defending the title -- and crushed the unseeded Magdalena Rybarikova 6-1 6-1 in the first semifinal on Centre Court.
She is temporarily working with a Wimbledon champion and Spain's Fed Cup captain, Conchita Martinez.
It was Serena who beat Muguruza in the 2015 finale at SW19.