5 Things for Friday, July 14: Health Care Bill, President Trump, Missing Men, Travel Ban, Overseas Attacks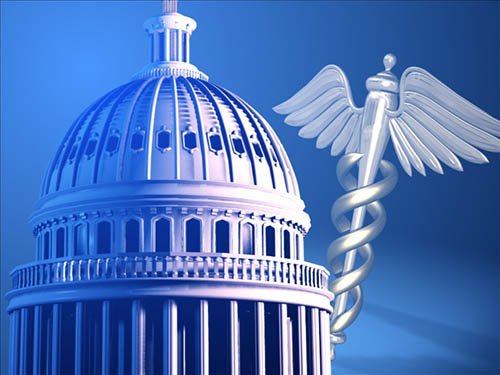 By Doug Criss
CNN
(CNN) -- You're in luck. Today is Pandemonium Day, giving you the perfect excuse to leave the dishes undone and the house a mess. Here's what else you need to know to Get Up to Speed and Out the Door.
1. Health care bill
GOP senators' latest attempt at fixing health care is a secret no more. It includes an amendment by Ted Cruz that would let insurers offer cheaper, bare-bones policies. Conservatives like that, but moderates don't, because they fear it would drive up premiums for folks with pre-existing conditions. The bill still includes cuts to Medicaid and keeps two Obamacare-era taxes on rich people. Is this version enough to get Majority Leader Mitch McConnell the 50 votes he needs to pass this thing? We still don't know. Rand Paul said he won't even vote for a motion to debate the bill. Susan Collins says she won't either, until she sees the all-important CBO score, which is due out Monday.
2. President Trump
President Trump is enjoying Bastille Day in Paris, including watching a parade down the Champs-Elysees, but the Russia storm brewing back in Washington churns on. Trump, during a joint news conference with French President Emmanuel Macron, defended son Donald Trump Jr.'s meeting with a Russian lawyer, saying most people working on a campaign would have taken that meeting (nope, says former Rep. Steve Israel, who's actually conducted opposition research). Trump also said he didn't know about the meeting until a couple of days ago and that he's open to his son testifying about it.
3. Pennsylvania missing men
What happened to four young men who disappeared in Pennsylvania is a mystery no more. Cosmo Dinardo confessed to involvement in the killings of the men, his attorney said, though he wouldn't say if Dinardo actually killed them. In exchange for the confession, prosecutors say they won't seek the death penalty. Dinardo was already in custody; he'd been charged with stealing and trying to sell one of the men's cars. Dinardo reportedly told police where to find the bodies. The body of one man, Dean Finocchiaro, was found on property owned by Dinardo's parents, buried with other human remains.
4. Travel ban
A federal judge in Hawaii loosened some restrictions on President Trump's travel ban, ruling that grandparents and other close relatives -- like grandchildren, brothers-in-law, sisters-in-law, aunts, uncles, nieces, nephews and cousins -- should be exempt from the ban. Refugees who have "formal assurance" from resettlement agencies that they can come to the United States also are exempt, the judge ruled. The Supreme Court ruled last month that the Trump administration could employ the travel ban (which temporarily bars people from six mostly Muslim countries from entering the country) against foreign nationals who lack a "bona fide" relationship to a person or entity in the US. The administration can appeal this latest decision to the 9th Circuit Court of Appeals or the Supreme Court.
5. Overseas attacks
In Jerusalem, two Israeli police officers were killed this morning when three men launched a shooting attack in the Old City. Police killed the attackers. The attack occurred near one of the world's most important religious sites, called the Noble Sanctuary by Muslims and the Temple Mount by Jews.