Summer Accessories -- For the Woman On The Go: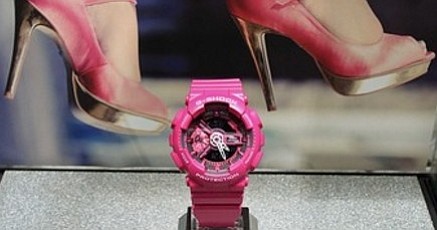 This summer neon and metallic are making a comeback, and the latest collections from G-SHOCK's S Series line maximize both styles for a fun summer wardrobe. Utilizing G-SHOCK technology, including Shock Resistance and 200M Water Resistance, these watches are perfect for athleisure wear but can also transition seamlessly to work or evening. G-SHOCK recently introduced the Vivid Color and Metallic Face Collections that both retail for $130.
The Vivid Color Collection features four neon shades that will complement fashion lovers' summer workouts. The collection comes in shades of bright blue (GMAS110VC-2A), turquoise (GMAS110VC-3A), neon pink (GMAS110VC-4A) and bright yellow (GMAS110VC-9A), adding distinctive color to any women's look.
Featuring metallic accents on the face, the watches in the Metallic Face Collection boast an understated, matte band in pastel shades of blue (GMAS120MF-2A) and peach latte (GMAS120MF-4A), as well as black (GMAS120MF-1A), white (GMAS120MF-7A1), and white with pink accents (GMAS120MF-7A2), adding a touch of shine to any summer casual wardrobe.
All summer picks can be purchased at standard G-SHOCK retailers, including select Macy's, www.gshock.com, and the G-SHOCK Soho Store, and include standard features like 200M water resistance, shock resistance, magnetic resistance, a bright LED Light, a stopwatch and daily alarms.