Parents of Alleged R. Kelly 'victim' Speak Out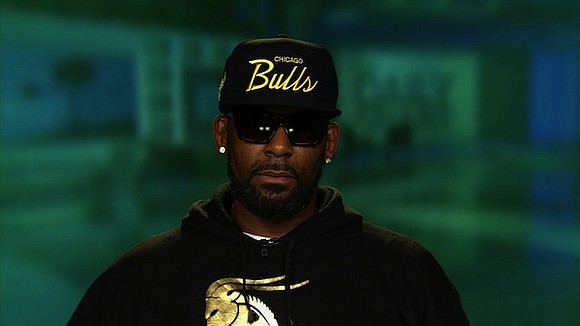 By Lisa Respers France
CNN
(CNN) -- A couple who claim their daughter is having a sexual relationship with R. Kelly, and that she is being manipulated by him into cutting off contact with the outside world, have responded to a video of her denying she's being held by the Grammy-award winning singer.
On Monday night, TMZ published a video of Joycelyn Savage, 21, speaking out on allegations that she is part of a "cult" of women currently being "controlled" by Kelly.
"I'm not being brainwashed or anything like that," Savage said in the video. "It's just came to a point where it definitely has got out of hand, so, you know, I just want everybody to know -- my parents and everybody in the world -- that I'm totally fine. I'm happy where I'm at and everything is OK with me."
Savage made her comments in the wake of an explosive BuzzFeed article published Monday.
Her parents were among a group of people cited in the article claiming that their daughters are a part of an entourage of at least six women attached to Kelly, whose real name is Robert Kelly. The other women in the BuzzFeed article who are said to be part of his entourage have not been identified, but their ages are given in the article as 31, 26, 25, 19 and 18.
The women, the article says, "live with Kelly," and he calls them his "babies." The article also says that the women "are required to call him 'Daddy' and must ask his permission to leave the Chicago recording studio or their assigned rooms in the 'guest house' Kelly rents near his own rented mansion in suburban Atlanta."
The story quotes a woman it says is a former personal assistant of Kelly's who says that Kelly, 50, "is a puppet master" and that he has been involved romantically with the women.
On Monday Kelly's attorney, Linda Mensch, provided a statement denying the allegations to CNN.
"Mr. Robert Kelly is both alarmed and disturbed at the recent revelations attributed to him," the statement said. "Mr. Kelly unequivocally denies such allegations and will work diligently and forcibly to pursue his accusers and clear his name."
Speaking to CNN Tuesday, Timothy and Jonjelyn Savage said they believe their daughter was "coached" into denying there is anything wrong.
"You can see it," Mr. Savage said. "It looks like one of those hostage videos."
He reiterated that he believes his daughter is being held against her will and "doesn't know what to say."
The parents said their daughter told the truth in the video when she said she's only spoken off and on with them in the past five to six months.
Mrs. Savage agreed with her husband and said she does not believe her daughter was speaking freely.
"She was clearly being coached, you can see the hand gestures," Mrs. Savage said.
The BuzzFeed article also contains accusations of possible abusive behavior by Kelly towards the women.